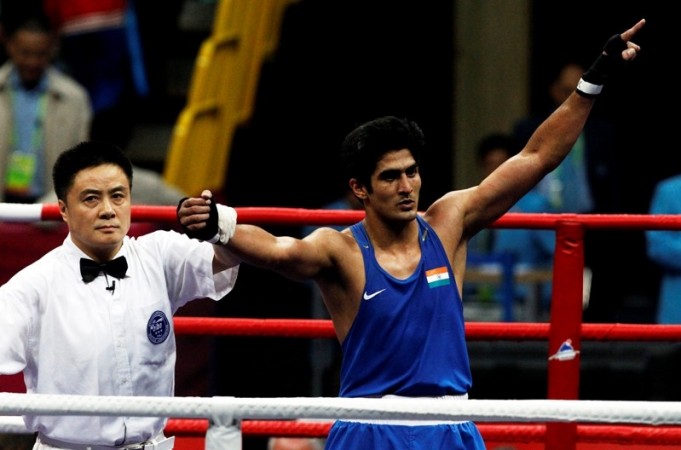 A new bout of gloom now looms over the Indian boxing contingent scheduled to take part in the Commonwealth Games 2014, as they have been denied availing the support of their coaches during their matches.
In a move to put across their strict stance on the issue of Boxing India failing to hold elections on 9 July, the AIBA has decided to ban GS Sandhu and Blas Iglesias from being available ring-side for their players, thereby rendering them 'coachless' during the fights.
The bad news comes in just a day after the AIBA threatened the BI of a complete ban from taking part in any international event, if in case they fail to hold elections by 15 August.
Having formed in May, the BI is a provisional body and is not allowed to exercise much control over the professional boxers, after the Indian Boxing Federation faced a suspension in late 2012 and a termination in March 2014, at the hands of the AIBA.
AIBA confirmed they have already approved a list of candidates who can contest in the elections and fresh nominations will not take place.
A top source told PTI: "The competition organisers seem to have misunderstood the situation and have barred the coaches from seconding the boxers during bouts. Efforts are on to resolve the problem for the good of the boxers.
"Three women are to leave on 20 July. Boxing competition commences on 25 July."
Rakesh Gupta, a committee member of the BI, is in denial of the latest AIBA move and is assuming it to be a mere misunderstanding between the two committees.
"Whom will our boxers go to during the bouts? I feel there is some kind of misunderstanding regarding this latest letter from AIBA. As I understand, BI officials were not allowed to go near the bout arena. I don't think this applies to the coaches. Our president [N Ramachandran] will request AIBA to withdraw this order," said Gupta.
The ban, however, will still allow for the Indian coaches to be present in the spectator boxes but will not be allowed to confer with the boxers during their breaks.