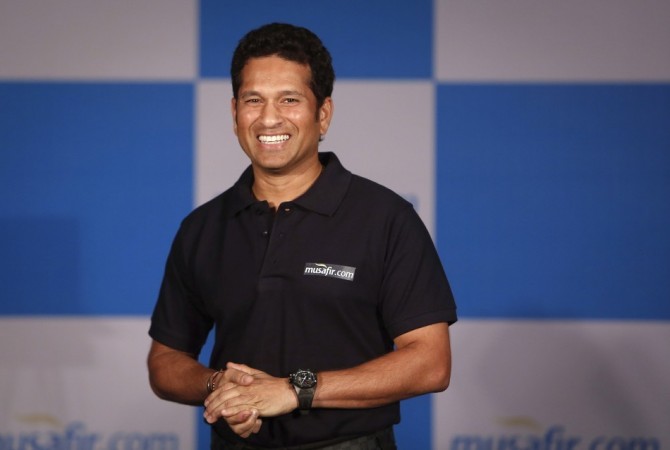 Indian cricket legend Sachin Tendulkar is all set to make a cameo appearance at the opening ceremony of the Glasgow Games on Wednesday.
Tendulkar, who was signed on as the brand ambassador for UNICEF in November 2013, is being tipped to be part of a global awareness campaign that will put out stories of awarnesess dealing with the various sanitation problems that children face around the world on a daily basis.
The former cricketer had taken on the role soon after his retirement late last year, in order to promote sanitation and hygeine in India.
"Thanks for allowing me to start this wonderful second innings of my life. I'm looking forward to being an ambassador for UNICEF and serve to the best of my ability. This is an innings that is really really important to me, so I will try my best," NDTV had quoted the south Asia UNICEF ambassador in November 2013.
However, not much of what one will get to see at the event is known yet, with the organizers as well as the UNICEF team keeping the details of the night well under wraps.
Lord David Puttnam, the UNICEF ambassador said: "There will be something special from Tendulkar, wait and watch tomorrow."
The ceremony which will take place at Celtic Park, now has a large LED screen installed to showcase all the best moments of the night with the likes of Rod Stewart, Susan Boyle and a few other English performers all set to entertain the crowds with song and dance along with the promise of a spectacular "innovative, individual but inclusive" show, that will cater to a strong live audience of 40,000 along with 1 billion television viewers.
The list of dignataries who will be part of the ceremony includes Commonwealth head Queen Elizabeth II, British Prime Minister David Cameron along with his cabinet colleagues, Scottish Minister Alex Salmond as well as others belonging to the various commonwealth nations.
"It's got humour, warmth, celebrating what we have in common. Having said all that, it will always feel like it was created in Glasgow," NDTV quoted David Zolkwer, the head of ceremonies at the games.
"So although we are telling a universal story, we are telling it with a distinctly Glaswegian accent, which means we are going to be irreverent, funny, principled, sincere, inclusive, personal, direct. We are talking down the lens, we are not asking the world to watch a show."