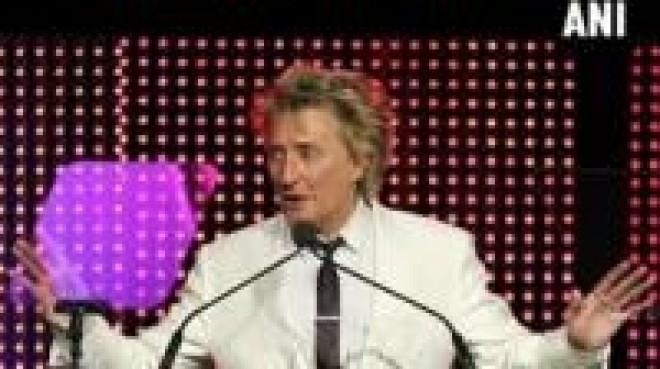 Those set to pump in some musical adrenaline at the opening ceremony of the Common Wealth Games 2014 are Rod Stewart (Grammy winner), Susan Boyle (reality show winner), Amy Macdonald, Julie Fowlis ("Brave" fame) and Nicola Benedetti (violinist).
The games, which open on 23 July, will host the ceremony at Celtic Park.
"Rod would top anyone's list of stars who should perform at the opening ceremony," Daily Record quoted a source.
"He's a proud Scotsman and represents the country all over the world and he's a big fan of the Queen. It didn't take long for him to agree. This concert is close to Rod's heart. His love for Scotland is well known. He's the kind of big name who will really deliver on the night and carry the show."
An official Commonwealth Games promotional video is already doing the rounds on the internet where Macdonald is seen singing Stewart's famous song "Rhythm of My Heart".
"We have always said that the opening ceremony will present Glasgow and Scotland to a global audience. We will also be welcoming internationally renowned and acclaimed artists," David Grevemberg, the chief executive officer at the games, said in an interview.
The performers are all set to cause mass hysteria by performing some of their greatest hits.
"But when we got to welcome an iconic talent like Rod Stewart it takes the excitement and anticipation for the opening ceremony to a whole new level," Grevemberg added.
The organizers said they will be expecting a crowd of 40,000 people at the venue for the live event, with an estimated worldwide audience of 1 billion people.
While the list of singers purported to perform at the opening ceremony looks impressive, another big name from the world of music is scheduled to draw the curtains down at the ceremony.
Australian actress/singer Kylie Minogue is all set to perform at the closing ceremony of the games, with the choice of singer seen as obvious since the games move to Australia in 2018.
According to the Daily Mirror, the "Can't get you outta my head" singer will perform on 3 August at the Hampden Park football stadium. Buzz is that Minogue will perform a five-song set.
"Kylie is putting all her eggs into one basket. She was delighted when her management pulled off this high-profile concert. Although she's huge in the UK and elsewhere, she's never fully managed to achieve global status like Beyonce and Rihanna," according to a source.
The games take place in Glasgow between 23 July and 3 August, and will see 4,500 athletes from 71 nations taking part in it.