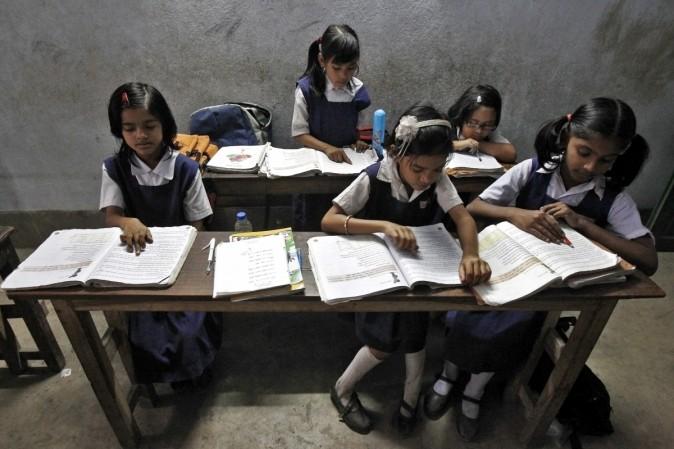 Changes in the No-Detention Policy, implemented under the Right to Education (RTE) Act, seem to be around the corner, with 23 states across India recommending, among other things, a mandatory examination at class five where a student can be detained if he or she fails it twice.
Class X Exams Likely to Become Compulsory Again for CBSE School Students; No-Detention Policy Set to Change
According to the Section 16 of the Right of Children to Free and Compulsory Education (RTE) Act, 2009, which applies to all school-going children from class one to eight, "No child admitted in a school shall be held back in any class or expelled from school till the completion of elementary education". So policy covers elementary stage of schooling covering classes one to eight.
But on June 6, 2012, a sub-­committee was constituted for assessment of implementation of Continuous and Comprehensive Evaluation (CCE) in the context of No-­Detention provision in the RTE Act, 2009.
The sub-committee submitted its report in August, 2014. The report of the sub­-committee was assessed by the Central Advisory Board of Education (CABE) in its meeting held on August 19, 2015, which decided to request all states and Union Territories to share their views on the No-Detention Policy. Among the 28 states that shared their views on the No-Detention Policy, 23 states have suggested modifications.
As per the decision of CABE taken on August 19, 2016, another sub-­committee under the chairpersonship of Prof. Vasudev Devnani, minister of education, Government of Rajasthan was constituted on October 26, 2016, to review the feedback given by the states and UTs in regard to the No-­Detention Policy.
The recommendations suggested by the committee are:

The states and UTs will decide whether the Class 5 examination will be at the school, block, district or state Level.
Besides the Class 5 examination where each child will be given two chances to get promoted, there should be a school-based exam for students of Classes 6 and 7.
There should be an external exam at Class 8. In case the child fails, the child should be given additional instructions and then appear for an improvement exam. If he or she fails again then the child will be detained.
The matter regarding amendment to Section 16 of the RTE Act, 2009 is now being considered by ministry of human resource development.