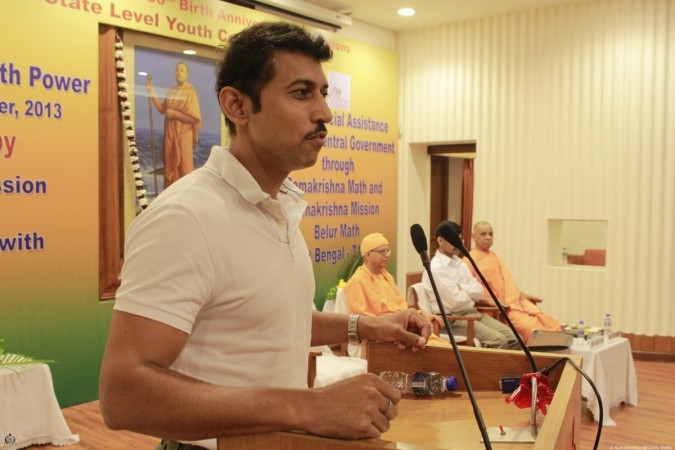 Much celebrated shooter and Union Minister of State for Ministry of Information and Broadcasting Rajyavardhan Singh Rathore has come under the scanner for making controversial comments on the role of women journalists during an interaction with women from the field at the Indian Women Press Corps.
Rathore had reportedly mentioned that women should concentrate on off-field work rather than live reporting.
"Your role could be far better utilized without going out in the field. Not that you should not go out. In the sense of safety and security, the working hours, conditions, and different roles attached as a mother, sister or a wife," NDTV quoted Rathore as saying.
However, he has now denied of having made any demeaning remarks on women journalists.
"Wrong interpretation. My wife is an ex-soldier," read a tweet, while another added "False, false, false. Totally false, Shame."
Every one who knows me or has met my family knows that I stand for women at par with men. My wife is an ex soldier who has served in field

— Rajyavardhan Rathore (@Ra_THORe) February 14, 2015
I've the highest respect for women personally & professionally. My 6 month pregnant soldier wife was on battlefield after parliament attack

— Rajyavardhan Rathore (@Ra_THORe) February 14, 2015
He also justified his stand saying that his comments were not made on the basis of chauvinism of any form. Rathore added that sports, battlefields, Maoist affected areas do not suit women well.
Meanwhile, the comment has kicked up a storm on social media with people from all over the country criticising Rathore for having such narrow views about women journalists.