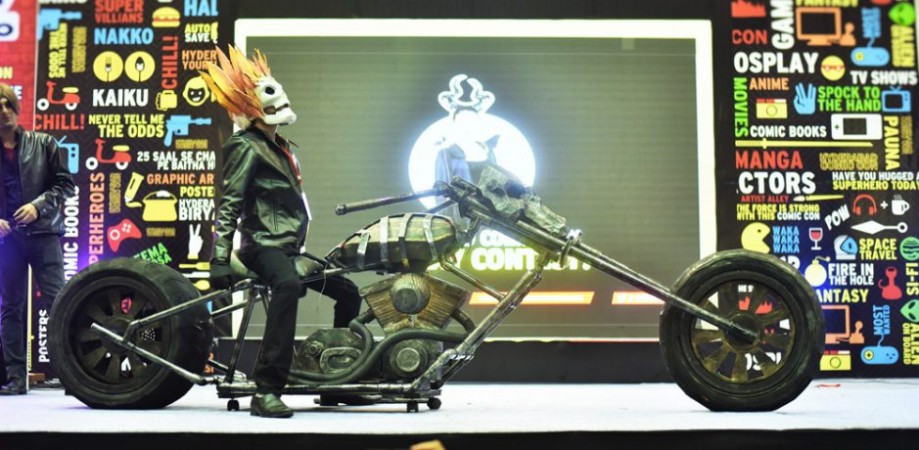 Mumbai Comic-Con is all set to commence in October with fans of comic books, TV series, movies and graphic novels eagerly waiting to meet their favourite creators and artists.
Like every year, Comic-Con 2016 will be loaded with several exciting events, including cosplays, sessions with several prominent artists, book signings and interactive games.
Though comic book lovers will have to wait until Oct. 22, when the convention starts, they can still get the vibe a little earlier. Comic-Con Mumbai, sponsored by Alto, has recently announced a Friendship Day Board Gaming Bash event, which will take place on Aug. 7 on the eve of Friendship Day.
The Board Gaming Bash provides the perfect opportunity for those looking forward to have some memorable moments this Friendship Day.
The Board Games Bash, Mumbai's original and oldest board gaming community, will offer an afternoon of free table-top gaming, which will be a mix of classic and new table-top games, where you can relive the good old days with your friends. Board game lovers can sit back, relax and indulge in some healthy competition with friends.
Here are the details and the schedule of the event and when you can join in:
Date: Sunday, August 7, 2016
Time: 4 p.m. onwards
Venue: Hard Rock Café Andheri, Sharyans Audeus, Ground Floor, Opposite Yashraj Studios, Andheri Lokhandwala, Andheri West
Entry: The event is free to enter and no registration is required for it.
Even those, who are not that much into board games, will find the event interesting as it will be the best possible way to meet up with friends and spend a perfect evening with them.