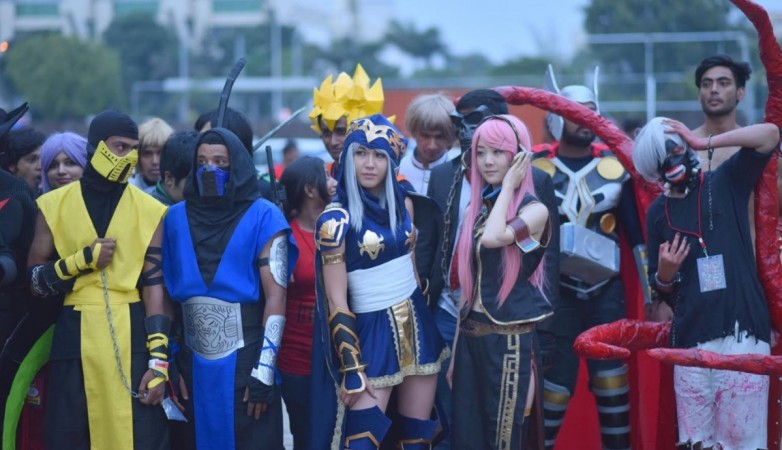 Comic Con India has really outdone itself this time around, having booked some of the most impressive celebrity guests for the upcoming events to be held in various parts of the country.
It has been confirmed that a star from one of the most popular cult shows will be attending the Mumbai Comic Con 2016, which will be held at the Bombay Exhibition Centre from October 22 to 23. Participants of the event will get to interact with Jim Beaver, who is best known among the comic con community as Bobby Singer from Supernatural.
"Supernatural is one of the most popular international shows in India. Over the years we have received thousands of requests from fans across the country to bring down cast members from show, so I am extremely excited and honoured to host Jim Beaver at the upcoming Mumbai Comic Con. I am looking forward to give him a warm welcome to Mumbai along with the thousands of SPN Family fans," Jatin Varma, Founder, Comic Con India, announced.
Also Read: Hyderabad Comic Con 2016 welcomes Padma Patil from Harry Potter
As fans of Supernatural know, Bobby is a pseudo-father to the monster/demon/angel-hunting Winchester brothers, Sam (Jared Padalecki) and Dean (Jensen Ackles). Bobby was killed twice on the show, and unfortunately, Dean's angel BFF Castiel (Misha Collins) could not revive him the second time. Despite that, he has appeared on the show many times — as a ghost, in flashbacks, when the Winchesters visited hell and when they visited heaven.
Beaver says he is excited about his impending visit to the Mumbai Comic Con: '"I've been around the world once and explored almost every corner of it on other trips, but I've never been to India, and I'm very excited to visit Mumbai and meet the fans. India has a remarkable history and culture, and it will be wonderful to learn more about both during my visit to Mumbai Comic Con!," he says.
Cameron Stewart, an Eisner award-winning artist, known for his work on Catwoman & Batman series from DC; Edwin Huang, a New York based comic artist, illustrator and story-boarder known for his work on the Street Fighter comic series; and Dan Goldman, artist of Shooting Wars, Red Light properties, Priya's Shakti, are some of the other prominent guests expected to attend the Mumbai Comic Con 2016.