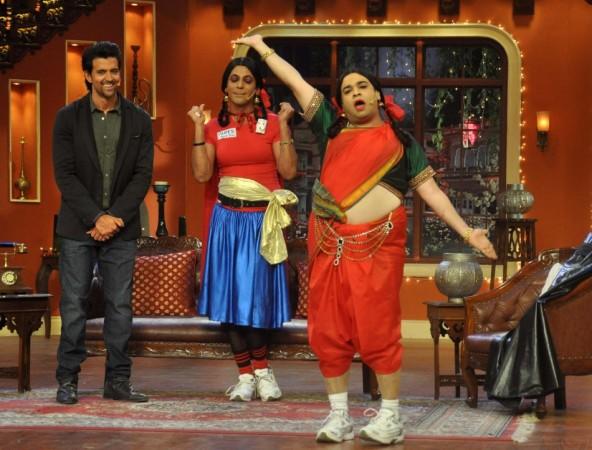 Sunil Grover, who is of late been in the news for his comeback episode on "Comedy Nights With Kapil" as Manju's (Sumona Chakravarti) father, has re-shot for Gutthi.
"I recently shot for Gutthi and while I was standing on the stage (in the balcony from where Palak enters) thinking about how to make my entry, I heard people cheer as soon as my name was announced," The Times of India quoted Grover, "It was really heart-warming to see so much love and affection for Gutthi's comeback. When I saw all that I went numb and blank at that point and forgot what to say. I didn't know how to react, I was touched to so much love and affection."
Grover, as Kapil's cash-strapped whacko father-in-law, was convincing. With a lazy body language and dishevelled wig, the character managed to pull off a few laughs. But Gutthi was an exception. As the always-wanting-to-marry next-door neighbour, she had become a household name.
Read Here: 'Comedy Nights With Kapil': Sunil Grover Back as Gutthi
Gutthi's exit from the show was a big blow to the viewers. Apparently, the ouster was due to creative difference he had with the makers. Also, there were rumours that Kapil Sharma, the host of the show, had an ego clash with the actor. And in order to make a name in the world of comedy on his own merit, he left the show.
The comeback episode received an overwhelming response. While Sunil Grover posted a happy message on Twitter announcing his return, Kapil Sharma welcomed the ace comedian in style on the micro-blogging site.
"Comedy Nights With Kapil" has completed 100 episodes last weekend. Ali Asgar ( Dolly Dadi), Upasana Singh (Pinky Bua), Kiku Sharda (Palak, Pankhuri and Lachcha) and Chandan Prabhakar (Raju) are the rest of the cast.