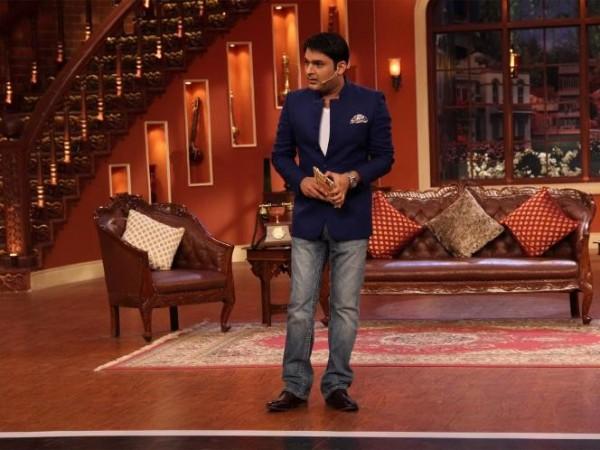 Stand-up comedian Kapil Sharma, who shot to fame with "Comedy Nights With Kapil" has said that the show might soon air once a week. The much-loved show recently completed 100 episodes.
Sharma had to recently drop out from Yash Raj's three-film deal due to his busy schedule and unavailability of dates. "I had many film offers and I could not do them because I felt that this show is my priority," PTI quoted the ace comedian.
The show has made Sharma a household name, but diverse work will help him become the artiste he aspires to be. "If I keep the show bi-weekly, I will not be able to do films. I will try to do the show once-a-week so that I can manage my dates with film shoots," he added.
The show is a common platform for celebrities to promote their releases and has seen the likes of Amitabh Bachchan, Shah Rukh Khan, Salman Khan and others.
According to the comedian, "CNWK" came with a 24-episode contract but was later extended to 100 episodes, keeping in mind its success.
Last year, the comic show found itself amid many controversies when Gutthi (Sunil Grover), one of the popular characters, made an exit. There were reports of an ego clash between Grover and Sharma. Not just that, he apparently had creative differences with the makers. And in order to make a name in the world of comedy on his own merit, he left the show. However, Grover's return has now put the clash rumours to rest.
"When Sunil was not part of the show people used to ask me why he isn't there and now again people ask why he is back.Sunil is my favourite and it is good that he came back to the show. It will be fun now. All my characters on the show are brilliant be it dadi, palak or my biwi," he told PTI.
Grover, who will be seen playing both Gutthi and Kapil's father-in-law, apparently said he respects Sharma and that they share a great rapport. "I respect Kapil a lot, he really entertains me. And I think he loves me too. If there was no chemistry between him and me, we won't have been able to make people laugh," he told Times of India.