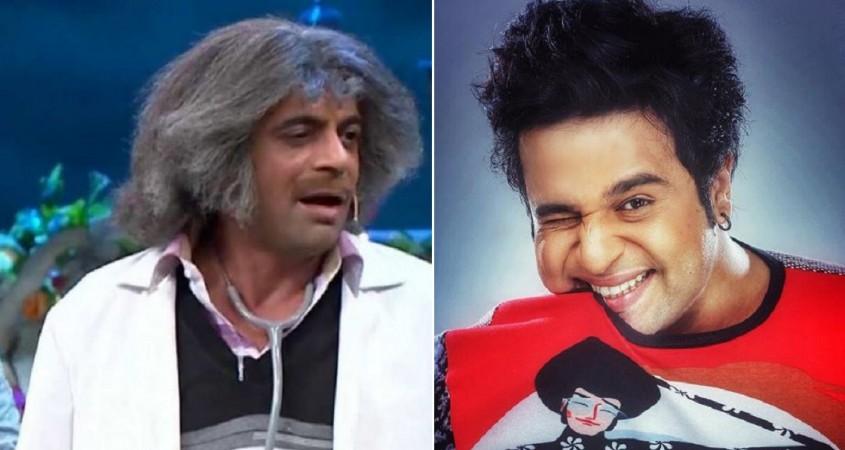 Speculations regarding Sunil Grover and his new show have been doing the rounds for quite some time now. Recently, rumour had it that the ace comedian, who quit The Kapil Sharma Show in April, is teaming up with Kapil's arch rival Krushna Abhishek for a new comedy show titled Comedy Company.
However, reports now say that Sunil will only make guest appearances on Krushna's new show while Ali Asgar and Sugandha Mishra, who had also quit Kapil Sharma's show along with Sunil, have teamed up with Krushna. Popular comedian Sudesh Lehri will also be a part of Comedy Company.
Ali Asgar opens up about his equation with Kapil Sharma; reveals some details on Sunil Grover's new show
While Sunil's fans would wonder about the reason behind the long time the actor-comedian is taking to bring in his new show, it has been revealed that Sunil doesn't want to restrict himself to any one show or channel now, and that he is more keen to explore other opportunities. "After his fight with Kapil, Sunil doesn't want to take on any show permanently. However, he will make guest appearances on Comedy Company playing different characters. He doesn't want to be bound to any one show or channel," a source told DNA.
Meanwhile, with Krushna's new show with Ali and Sudesh coming up, Kapil will surely come under a lot of pressure to bring The Kapil Sharma Show to the top. Ever since Sunil and others took an exit, The Kapil Sharma Show has been witnessing a drastic drop in its ratings.
The controversy surrounding Kapil and Sunil made headlines in March after the former, reportedly in an inebriated state, hurled abuses and physically assaulted Sunil on a flight from Australia. Despite Kapil's apologies to Sunil, the latter decided not to return to the show.