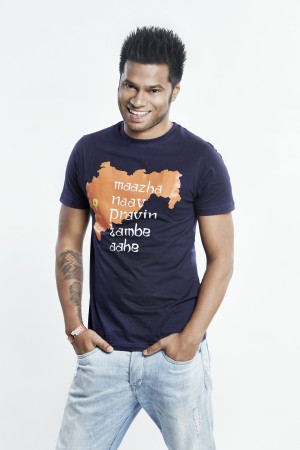 There's a certain type of humour that always elicits laughs. Observational comedy, a genre that Daniel Fernandes extensively uses in his gigs, entertains, creates immediacy and makes the audience think. And if you're in Bangalore on Sunday, you could find yourself traversing through these different emotions while seated at the Chuckle Festival.
Anyone who has been to Fernandes's gig often say that the comedian touches upon serious subjects that vary from feminism to the Syrian civil war and the fragility of Indian cars, which, by the way, was rated zero at a test conducted by Euro NCAP.
"Indian manufacturers don't care about safety because we don't care about safety. I thought it kinda made sense because whenever an Indian buys a car, he will only ask two questions: kitne mein aati hain aur kitna deti hain. For a country that's struggling to treat its women right, [these are] two questions we should never ask," he said at one of his recent gigs.
Perhaps it is this ability to expose the logical flaw in issues that border on the tragic, that makes his gigs so entertaining and an experience that's rewarding.
While speaking to International Business Times, Fernandes said that his comedy is just a result of seeing things quite differently.
"I don't know… I think I see things differently and put those ideas across in a way that people can connect to it without feeling awkward about it. What I go for is the truth in the context of what I'm writing… So I'm not going for traditional comedy writing, this is more of me saying this is what's wrong with what's happening right now," he added.
The 32-year-old comedian, who quit his advertising job, has been at the forefront of the Indian stand-up comedy scene along with Vir Das, Praveen Kumar, among others. And in his words, the Indian audience is receptive to comedy at live shows, except for the one-odd-time an audience member took offence to his jokes.
However, Fernandes said he doesn't consider any subject taboo and added that he will continue to speak about anything he finds funny. Although he didn't reveal the subject of his upcoming gig at the Chuckle Festival, he said the audience can expect to hear a lot of "jokes."
However, he did mention that he's in the process of writing a piece on the U.S. presidential election, which he will perform at his solo show once the results are declared. For now, Fernandes will join Jeeveshu Ahluwalia and Sundeep Rao for an evening which promises to include jokes.
The Comedy Central Chuckle Festival takes place on Sunday, October 16 at 8 pm at MLR Convention Centre, JP Nagar. Tickets are available on BookMyShow.