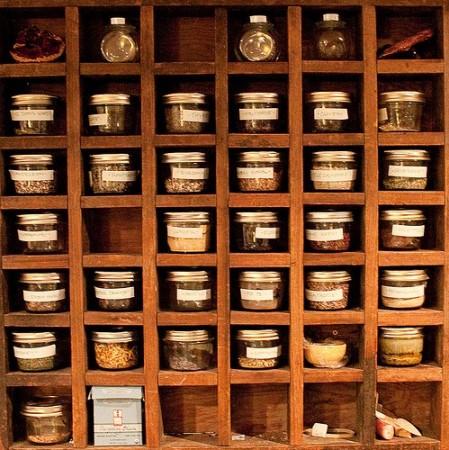 Certain chemical compounds found in fruits, vegetables, spices and plant roots may help cure breast cancer, a new study reveals.
Researchers from Louisiana State University in the US found that a combo of the natural compounds derived from plants like curcumin (turmeric), isoflavone (soybeans), indo-3-carbinol (cruciferous plants), c-phycocyanin (spirulina), reservatrol (grapes), and quercetin, (flavonoid found in fruits, vegetables, and tea) was 100 percent successful in killing breast cancer cells. Interestingly, the mixture made from these six foods completed the task without leaving any toxic side effects on the healthy cells.
The ground-breaking discovery, made by an Indian origin scientist named Dr Madhwa Raj and his colleagues, has been reported in the November 2013 issue of The Journal of Cancer.
"One of the primary causes of both the recurrence of breast cancer and deaths is a small group of cancer stem cells that evade therapy," Dr Raj, a Research Professor in Obstetrics and Gynecology at LSU Health Sciences Center New Orleans and its Stanley S. Scott Cancer Center, said in a statement. "These often multi-drug-resistant cells have the ability to generate new tumors, so it is critically important to develop new approaches to more effective and safer treatment or prevention of breast cancer."
For the study, Dr Raj and team used ten chemical compounds derived from broccoli, apples, grapes, tofu and turmeric root. A combination of the six chemical compounds was selected and tested on breast cancer cells and healthy cells.
Based on the lab tests, they found that a combined version of six chemical compounds from the plants effectively prevented growth of cancer cells, including migration and invasion, eventually leading to cell death.
The findings are expected to help improve treatments of breast cancer, one of the leading causes of cancer deaths across the whole world. According to the World Cancer Research Fund International, breast cancer is expected to claim nearly 2.1 million lives every year by 2030.