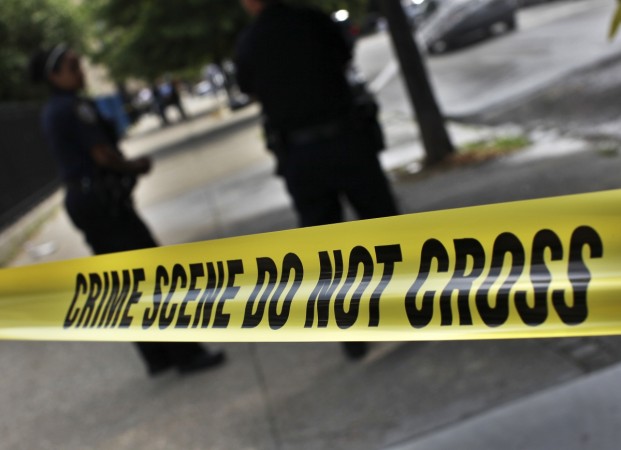 Colorado ended the year on a heartbreaking note after a sheriff's deputy was killed and six others were injured in a reported "domestic disturbance" in a residential area near Denver, Colorado, on Sunday, December 31. Among the six wounded were four deputies.
The police was called after a "disturbance" at the apartment, where around 100 rounds were fired by a gunman, one of which killed a 29-year-old deputy Zackari Parrish. "Officers were called to a residence on a disturbance, once they were there, they were met with gunfire from the suspect," Sheriff Tony Spurlock said at a news conference, reported NBC.
"Four officers were injured and one officer was killed in the line of duty. There were well over 100 rounds fired in this engagement, 100 rounds from the suspect."
The gunman, identified as Matthew Riehl, was later shot dead by the officers.
Describing the incident, Spurlock said that it was not a typical case of male-female domestic violence and Riehl was "making a ton of noise." He also said that the shooting was "more of an ambush style of attack" and the suspect knew of the police presence at the apartment complex.
Apart from the four deputies, the 37-year-old suspect also injured two civilians but they are said to be out of danger. The four deputies, identified as Michael Doyle, Taylor Davis, Jeffery Pelle, and Tom O'Donnell too are stable.
The motives behind the shooting aren't clear yet and not much is known about Riehl and his life either except that fact that he had an interest in guns and even took a course in rifles. "He was in our class," Robert Butler, the lead instructor of the company where the suspect took the course told the New York Times. "I'm kind of sick right now. Oh my God. We don't train people to do this."
Meanwhile, another incident has been reported in Houston, Texas, where police have arrested a man for carrying a weapon and also found an AR-15 rifle, a shotgun, handgun, and ammunition in his hotel room at the Hyatt Regency. Hotel employees alerted the police after Russell Lawrence Ziemba refused to leave a bar, reported local news station KPRC.
The police then reached the spot and found ammunition "lying around the man's hotel room." While the police have said that it did not look like Ziemba intended to use these weapons, they are still cautious as the case bears a resemblance to the Las Vegas attack where Stephen Craig Paddock gunned down 59 people – including himself – and injured 500 others on October 1 from the 32nd floor of the Mandalay Bay hotel.