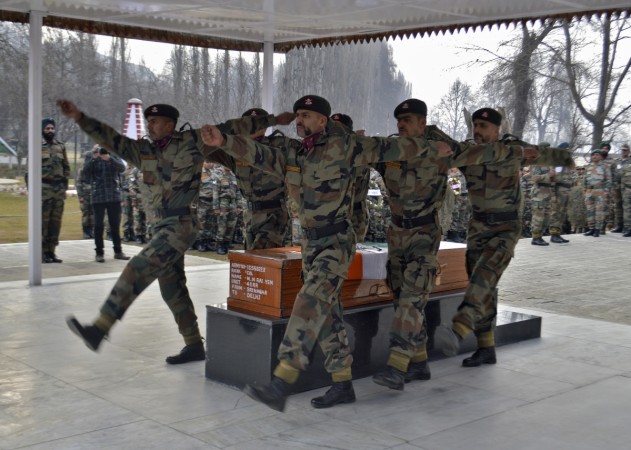 Colonel Munindra Nath Rai, the army officer who was awarded a gallantry medal during the recently-concluded Republic Day celebrations, was killed along with a policeman and two Hizbul Mujahideen militants in a fierce gun battle in Jammu and Kashmir's Pulwana district on Tuesday.
Col Rai died in hospital after being hit by bullets at a village in Tral, 36 km from Srinagar. He was serving as commanding officer of 42 Rashtriya Rifles.
The incident occurred when militants hiding in a house suddenly opened fire on them, reports Hindustan Times.
Col Rai was among the officers whose name was announced for a gallantry award on eve of the Republic Day parade.
According to an Army spokesperson, he was awarded the Yudh Seva medal for his role in a gunfight with militants in south Kashmir last year. Originally from the Gorkha Rifles, Col Rai was on "deputation".
The gun battle began when the police and CRPF, along with members of 42 Rashtriya Rifles, launched an operation following information that a local Hizbul militant had come home with an accomplice.
The militants started firing on being surrounded, leading to the deaths of Col Rai and a police head constable.
Firdous Ahmed and Shiraz Ahmadm, local recruits of the Hizbul, were cornered by the forces and gunned down after a while, a police officer said.