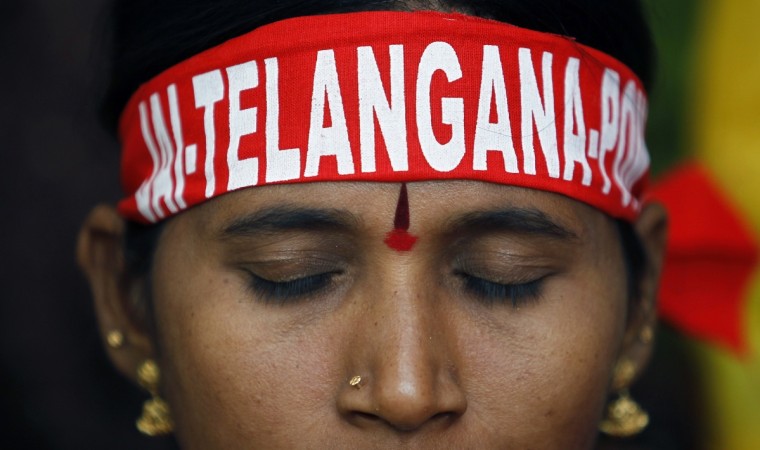 The controversial household survey commissioned by Telangana Chief Minister K Chandrasekhar Rao across all 10 districts of the newly-carved state began earlier than scheduled, with enumerators visiting houses from Monday itself.
According to the Times of India, residents were shocked to see several undergraduate female students going door to door to conduct the survey on Monday, which was supposed to begin on Tuesday.
The locals were expecting a 'pre-visit' survey and not the actual one on Monday. "When I was told to take the survey instead, I was shocked," Anitha K, a resident of Domalguda told TOI.
The residents also expressed concern over the safety of these 'sub-enumerators' enlisted from various colleges, and said that some of the girls, aged between 18 and 21, were also harassed in different areas.
"My entire area was covered by under-graduate girls from St Francis College who came for the 'pre-visit 2' on Monday. Though they went about their job very sincerely, I could figure that some people in the area were asking unnecessary questions to unnerve them. In fact, some boys, under the pretext of clarifying doubts, were trying hard to strike conversations with these enumerators," Sai Kumar, a resident of Punjagutta, told TOI.
"The government should have thought about these safety concerns before roping in such young girls for this survey that requires them to step inside the homes of strangers," he added.
College authorities claimed that the government had provided police escorts to students who were on the survey rounds. TOI, however, reported that there were no police personnel accompanying the girls.
"The students were deployed on the field as per orders from the commissioner of Greater Hyderabad Municipal Corporation. None of them was forced to participate in the exercise. They signed up voluntarily. The government has assured a certificate for this work," Sister Alphonsa Vattoly, principal of St Francis College from which 280 students have been enlisted for the survey, told TOI.
The 20-crore 'Intensive Household Survey' has been commissioned by KCR ostensibly to collect information about beneficiaries of the state welfare schemes, but critics have pointed to 'ethnic profiling' to identify people not from Telangana.
However, the chief minister assured he had no such intent.
"There is no need to worry at all... People are coming from Mumbai, Surat, heading towards their villages, with lots of happiness (to participate in the survey). No one is being asked where you came from," Rao was quoted saying by NDTV.