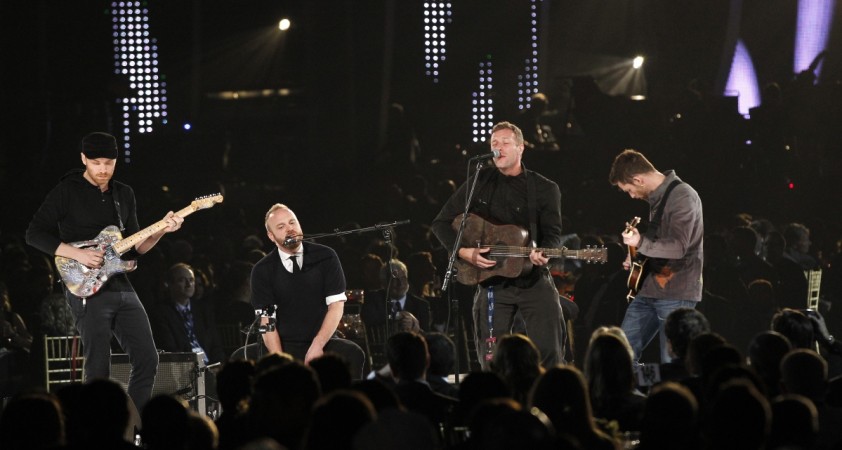 Famous British rock band, Coldplay, recently said that their next album – 'A Head Full of Dreams' -- might be their last.
The news comes just after the group scored a Grammy nomination in the category of the 'Best Pop Vocal Album' for their album 'Ghost Stories' and the 'Best Pop Duo/Group Performance' for 'A Sky Full of Stars'.
The 2015 Grammy Awards will take place on 8 February.
At present, the band is in the midst of recording their seventh studio record, which Coldplay frontman Chris Martin stresses will be their final instalment.
Speaking to BBC Radio 1, the 37-year-old vocalist said: "It's our seventh thing, and the way we look at it, it's like the last Harry Potter book or something like that."
Even though the band did not go on a tour to promote their current album 'Ghost Stories', they will embark on a tour for international success of the seventh record, People reports.
Apart from Martin, the band consists of lead guitarist Jonny Buckland, bassist Guy Berryman and drummer Will Champion, who will follow on from the international success of 'Ghost Stories', which is 2014's best-selling album until now.
Martin further said: "Not to say there might not be another thing one day but this is the completion of something. I have to think of it as the final thing we're doing otherwise we wouldn't put everything into it. Then we will go on tour."
Hence, fans do not need to sit back and weep over the end of an era, as the band has left room for another "something" in future.
Coldplay was formed in the year 1996 by lead vocalist Chris Martin and lead guitarist Jonny Buckland at University College London.
It is one of the United Kingdom's most successful bands. It has to its credits four No. 1 albums in the United States and their albums 'X&Y' and 'A Rush of Blood to the Head' are the United Kingdom's top 40 best-selling albums of all time, Daily Mail reports.