Once upon a time, Salman Khan and Akshay Kumar used to be good friends with each other. But now it seems like a rift has been created between the two biggies of Bollywood.
Recently, Salman and Akshay attended the closing ceremony of IFFI 2017 but instead of exchanging greetings, they tried to avoid each other.
Salman and Akshay were seen sharing the stage with megastar Amitabh Bachchan and other dignities but it seemed like they deliberately avoided each other completely. While Salman stood beside Big B with his Tubelight child actor Matin Rey Tangu and his Tiger Zinda Hai co-star Katrina Kaif for a group photo, the Dabangg Khan avoided eye contact with the Khiladi Kumar and vice versa. They didn't even exchange pleasantries before getting down from the stage. However, they both greeted AB.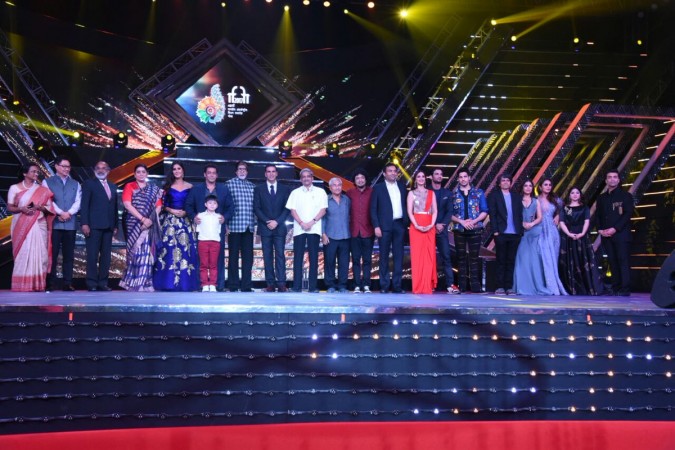 According to a report in BollywoodLife, Salman and Akshay, who were known to be getting along with each other well, even sat separately at the event.
This makes us wonder what could be the reason behind their tiff?
Earlier, Salman, Akshay and Karan were to produce a collaborative historical project on the Battle Of Saragarhi, but the Dabangg Khan opted out. It was being said that Salman apparently wanted KJo to launch his brother-in-law Aayush Sharma in Bollywood under Dharma Productions banner but Karan backed out which left Salman livid. Aayush is now being launched by Salman under his home production banner Salman Khan Films.
A few months ago, after the fallout between Salman Khan and his ex-manager Reshma Shetty who managed the Tiger Zinda Hai actor's work for nine years under her celebrity management firm, Matrix, Akshay Kumar roped her in for managing his work and get high profiled TV shows, films and more endorsements.
Before Salman backed out of Battle Of Saragarhi, he had praised Akshay and called him the biggest superstar of Bollywood since he makes more money at the box office with his number of movies per year. To which Akshay disagreed and called Salman a huge star who mints big collections at the box office and also called him his senior.
But now, did Akshay and Salman start ignoring each other? We wonder where it will lead them.