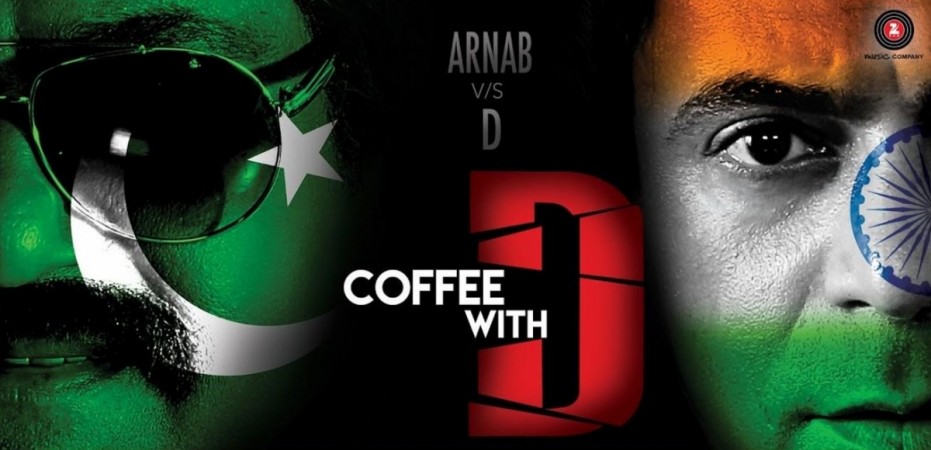 Coffee With D, starring Sunil Grover, which hit theatres on Friday, January 20, has received mixed reviews from critics.
Mohanlal's Munthirivallikal Thalirkkumbol: 5 reasons why you should not miss this film
Directed by Vishal Mishra, Coffee with D is a comedy film and revolves around a journalist's (played by Sunil) attempt to fix an interview with underworld don Dawood Ibrahim and how he succeeds in it.
The movie has impressed a certain section of critics, who have praised the ace comedian's performance. The film recently made headlines when the director Vishal Mishra and producer Vinod Rahani alleged that they were receiving threat calls for portraying Dawood in bad light in some parts of the film.
Co-produced by Vinod Ramani along with Mohan Sachdev, the film also features Zakir Hussain, Dipannita Sharma, Anjana Sukhani and Rajesh Sharma in key roles.
We bring to you some critics' opinion about the movie:
Kunal Guha of Mumbai Mirror said: "Sunil Grover, known to most as the beloved pig-tailed Gutthi from one of TV's most popular comedy shows, takes himself a bit too seriously here. And this spells doom for the proficient mimic who ends up channeling too many characters to be able to build upon his own. Zakir Hussain makes the world's most feared don appear distinctly cocky and reduces him to an extra who chuckles at his own chutkulas. But the only reason why this film should be held from moviegoers is because it is singularly boring and can be harmful to one's mental health."
Reza Noorani of the Times of India said: "It could have been good film, but the undoing of Coffee With D is its post-production. The film is let down by shoddy editing and a bad dubbing job where entire sentences are muted and out of sync. A story that has potential is ruined by poor execution that distracts you from the plot."
Surabhi Redkar of Koimoi said: "The family scenes, featuring Sunil Grover and Anjana Sukhani seem highly disconnected from the rest of the story and a lot of them are even unnecessary. One particular scene where Dipannita Sharma is seen stripping, is forcefully added as a commercial element but could have easily been chopped off. Mishra's Coffee With D is basically a failure in all major departments. Coffee With D is strictly avoidable. Don't waste your money on this one!"
Stay tuned for more updates.