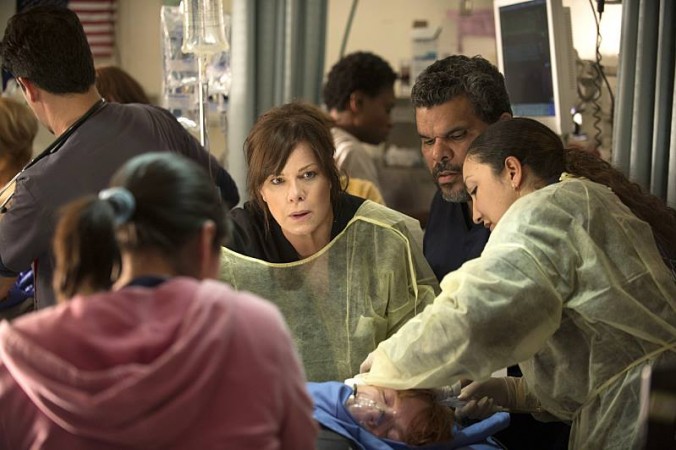 "Code Black" fans have some good news coming their way as CBS CEO Les Moonves, in his recent interview, confirmed that the medical drama will be renewed for Season 2. Though Moonves didn't specifically name any series, he teased that they have given a go ahead to renew five of their series. And, the stake is very high that "Code Black" is one of them.
While fans were still speculating whether "Code Black" will be cancelled or renewed for Season 2, Moonves, recently told the Deutsche Bank Media, Internet & Telecom Conference that CBS plans to renew five of the TV shows, reported Deadline.
"We have about five new shows on this year. Of those five, I believe all five of them will be renewed, and we own four of them," he reportedly said.
The report, while decoding what Moonves said, pointed out that the network had launched five new shows "Limitless," "Code Black," "Life in Pieces," "Supergirl" and "Angel from Hell." And out of these, "Limitless," "Code Black" and "Angel from Hell" are owned by CBS. It has become very obvious that "Code Black" will be one of them to get renewed for Season 2.
"Code Black" Season 1 premiered in September 2015 and aired 18 episodes before it ended in February 2016. The Season 1 finale, "Blood Sport" was full of surprises and did set the ground for Season 2, leaving a hope that the series will return with a new season.
"Code Black," as fans may know, is a medical drama, loosely based on a documentary by Ryan McGarry, also titled "Code Black." Written and created by Michael Seitzman, the series' Season 1 revolved around the lives, struggles and relationships of four first-year medical residents and their colleagues at the fictional Angels Memorial Hospital. The series was set against the backdrop of an overcrowded ER that has an too many patients, but not many resources.
Now, we have to just wait for an official announcement about when "Code Black" Season 2 Episode 1 will be released.