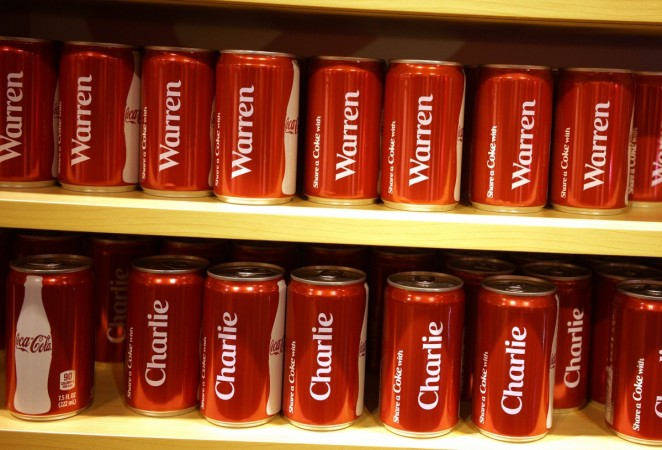 Coca-Cola, the world's major soft drink company, has landed itself in trouble over its plans to fund a £20million anti-obesity campaign, called "Coca‑Cola Zero ParkLives", along with local authorities and communities.
Ironically, the anti-obesity fitness drive has sparked off controversy, with nutrition campaigners claiming that the company's initiative is utter hypocrisy and an "obscene" attempt, to cover up its role in causing obesity epidemic in Britain.
The soft drink giant is set to start the Coca‑Cola Zero ParkLives campaign in over 70 parks, in places like Birmingham, Newcastle and Newham, before spreading across the UK in the coming years, in order to help millions of people fight obesity.
The program will involve free sessions and coaching for people, with several activities like hula-hooping, zumba, tennis, basketball etc to help people stay active. It is part of Coca‑Cola Great Britain's commitment to help solve global obesity crisis through physical activities.
Its success is supposed to be assessed by a panel, headed by Prof Greg White of Liverpool John Moores University, with representatives from the University of Aberystwyth and the National Centre for Sports and Exercise Medicine in Sheffield.
However, the company's gesture has invited severe criticism from nutrition campaigners due to its own part in causing obesity around the globe. Dr Aseem Malhotra, cardiologist and science director for campaign group Action on Sugar, has gone on to the extent of describing Coca-Cola's initiative as a "disingenuous stunt" and an "obscene" attempt, to distract attention of the public.
"I think this is a really disingenuous stunt. They are trying to deflect attention from their own part in creating an obesity epidemic, which has been fuelled almost entirely by rising calorie consumption," Malhotra was quoted by The Telegraph.
Complimenting claims by nutritionists, the National Diet and Nutrition Survey has found out that a can of soft drinks like Coca‑Cola contains nine teaspoons of sugar, accounting for 30 percent of added sugar intake by young people, aged between 11 and 18.
Public Health England has revealed that the largest source of sugar for people aged between four and 18 is soft drinks. Its officials have also warned that children and teenagers today consume about 40 percent more sugar than they should.
However, Jon Woods, general manager of Coca-Cola Great Britain, stated that they are trying to solve the obesity problem through the program, and should not be blamed for the current crisis in the country.
"We don't think all the concerns about obesity can be laid at our door; we want healthy happy consumers; this is something that should be welcomed, not frowned upon," Woods told The Telegraph.
Soft drinks, including Coca-Cola, have been under the scanner for years over allegations of adverse health effects. Coca-Cola sales were affected badly in India over a decade ago, following the allegations that the soft drink contains more than the prescribed amount of pesticide. Most nutritionists also advise people not to consume aerated drinks excessively, as it can be harmful to health.