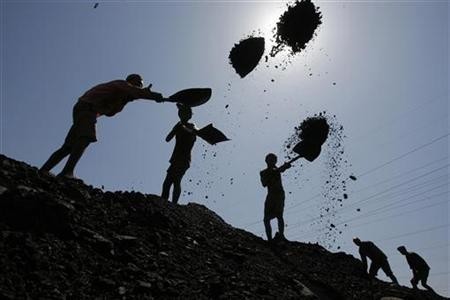 Coal Minister Sriprakash Jaiswal on Monday dismissed reports about the government cancelling the licenses alloted to some companies for non-performance. He said that no decision will be taken till the inter-ministerial panel, appointed by the coal ministry, submits its final report.
"We have constituted the IMG, which is reviewing 58 coal blocks. It has been asked to submit its report in a time-bound manner and latest by September 15. After that we will decide," Jaiswal said according to Press Trust of India.
The inter-ministerial panel, which was instituted to oversee the progress of all allotted coal blocks, found that several state and private companies are yet to start mining even after years of allotment. The IMG advised the government to make the issued licenses for the 58 companies remain cancelled and re-allot them to the state-run mining firms.
Based on the findings, the inter-ministerial panel is said to have sent show cause notices to all companies, which failed to start the production on time. The government panel has sought for their responses on which the decision over the cancellation of allotted coal blocks will be taken.
India's coal production sector has taken centre stage following a Comptroller Auditor General of India's report that blamed the government's process in allocating coal blocks to 142 private and public-private companies, thus causing the exchequer a loss of ₹1860 billion.
Meanwhile, main opposition BJP has been demanding the cancellation permits, which were allotted to some companies by allegedly bending rules to grant undue benefits.
Referring to the opposition's demand, Finance Minister P Chidambaram ruled out the cancellation of allotted licences, saying any such decision can only be taken through a fair process and said that the government is undertaking a fair process in dealing with the issue.
"Let us take into consideration all the coal blocks which were allotted before 2004 and after 2004. If the policy was flawed it has been flawed since 1993. As of now 30 blocks are producing coal and 17 blocks are likely to start producing soon. 50 blocks are in no go areas, so those problems need to be sorted out," Chidambaram said according to Zee News.