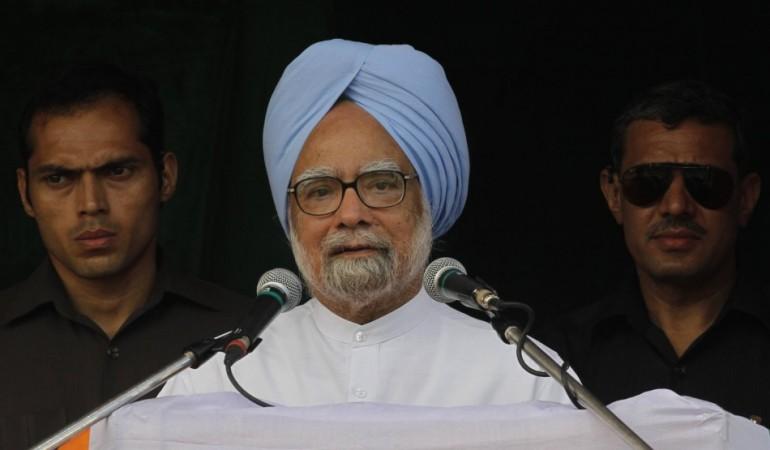 The Central Bureau of Investigation (CBI) reportedly will hold a preliminary probe into the controversial allocation of coal blocks between 2006 and 2009.
The Central Vigilance Commission (CVC) has asked the CBI to examine the coal blocks allocation following a complaint by Bharatiya Janata Pary's Prakash Javadekar.
CBI's decision to probe the allocation has come as a big blow to the Prime Minister who was facing allegations of corruption charges by Team Anna.
Last week, the Team Anna demanded a probe into the allegations of corruption charges against 15 cabinet ministers, including Prime Minister Manmohan Singh.
Based on a leaked Comptroller and Auditor General (CAG) report, the Team Anna said that the Coal Ministry, which was under the responsibility of the Prime Minister during the period of 2006 to 2009, had involved in allocation of 155 coal blocks to as many as 100 private and state-run companies without auction that had caused the exchequer a loss of Rs 10,600 billion (Rs 10.6 lakh crore).
The final report calculated government losses as Rs. 1.8 lakh crore by allocating coal blocks to private companies leaving the allocation of coal blocks to the state-run entities. The CAG report is yet to be tabled in the Parliament.
Responding to the allegations, the Prime Minister said that his public life had been transparent, adding that he would resign from his public life if the allegations were proved. "I will give up my public life if allegations are proved against me," the Prime Minister told reporters while he was returning from Myanmar.
"It is unfortunate that irresponsible allegations relating to irregularities in allocation of coal blocks are being made without confirming facts," he said.
The Prime Minister's Office (PMO) issued a seven-point statement Wednesday (May 30) saying that the government's focus on the allocation of coal fields was to ensure that the infrastructure and other needs of the industry and a surging economy were met, and that imports were kept low.
The statement insisted that the coal fields had been allocated with complete transparency and bids had been invited through ads placed in newspapers.
(With inputs from IBNS)