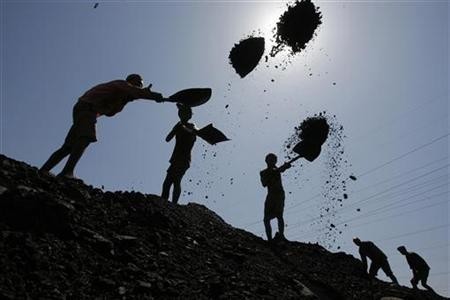 The Central Bureau of Investigation (CBI) on Tuesday filed first information reports against five companies in connection with the alleged irregularities in coal allocation and is set to conduct nationwide raids in ten cities.
According to latest reports, cases are registered against Vinni Iron and Steel, Nav Bharat Steel, JLD Yavatmal, JAS Infrastructure and Power and AMR Iron and Steel. All five companies are held guilty of misleading the screening committee about their operations in the allocation of coal blocks in Jharkhand and Chhattisgarh.
Unknown officials of the Coal Ministry and of state governments suspected to have used their political influence in illegal coal allocation opeartions are also under the CBI scanner. The top investigating agency will begin searches in 30 locations across the country on Tuesday, IBN Live reported.
JLD Yavatmal and Jas Infrastructure are linked to Congress MP Vijay Darda, who along with Union Coal Minister Sriprakash Jaiswal was recently accused by the BJP of making ₹250 billion in profits in the allocation of coal blocks in Jharkhand and Chhattisgarh.
The CBI alleged that Vinni Iron and Steel was given two mines using the political influence of former Jharkhand Chief Minister Madhu Koda.
The registration of the cases is the first set of FIRs filed three months after the CBI began a Preliminary Enquiry into the alleged lapses in the allocation of coal blocks that took place between 2004 and 2009. Earlier this week, the Central Vigilance Commission (CVC) said it will review the CBI's probe into the coal allocation scam at an official meeting.
The filings of the FIR came a day after the CBI collected documents and evidence pertaining to the coal allocation irregularities, that caused the exchequer a loss of ₹1860 billion, as pointed by CAG report tabled at the monsoon session of Parliament.
Reports said that cases will be booked in batches and up to ten companies will likely be charged for illegal activities in coal allocation operations.