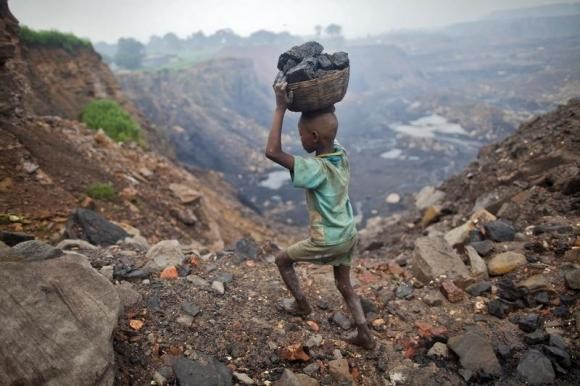 Coal shortage has affected power generation at the Vijayawada Thermal Power Station and the Rayalaseema Thermal Power Plant in Andhra Pradesh.
The shortage has caused a total of 35 million units' power shortage both in AP and Telangana. The coal shortage occurred due to supply problems from the Mahanadi Coal Fields in Odisha, reports the Deccan Chronicle.
Poor coal stock position, availability and loading of coal on goods trains due to moonsoon, and release of goods trains from RTPP and VTPS have caused the power crunch, according to officials.
Data from Southern Regional Load Dispatch Centre reveals that the power shortage in Telangana state has gone up from nearly 20 million units to 31 million units, and in Andhra Pradesh from 1 million units a fortnight ago to 5 million units currently.
An official concerned said that coal supply is miserable and the position has deteriorated due to loading problem at Talcher mines, which supplies the Rayalaseema Thermal Power Plant.
As plants in Vijayawada and Rayalaseema are operating below their capacity, power supply situation in the state remains precarious. Even the hydel power generation in AP is at 6 million units and in Telangana at 2 million units per day.
The huge deficit in inward power from generating centres has resulted in emergency power cuts across cities.
Hyderabad has been badly hit by power cuts. Especially, the city's IT sector has been affected due to the disruptions. In Hyderabad's IT hubs, power disruptions have increased due to the increasing load in the evenings, according to officials concerned.
To meet the pathetic power deficit in Andhra Pradesh, the Union government has announced the allocation of 200MW extra power to the state, between August 2014 and March 2015.
Union Minister of State for Power Piyush Goyal on Sunday said that Andhra Pradesh, which is facing severe power shortages, will be transformed into a 'solar hub', by encouraging alternative sources of power generation like solar power.
The minister claimed that power cuts in AP have come down in the last three months. He expressed confidence that AP could get 500MW of supply by September and another 500MW by January 2015.
The Union government will constitute a committee to sort out the differences between AP and Telangana over the sharing of available power, generating resources and other related infrastructure, Goyal said.