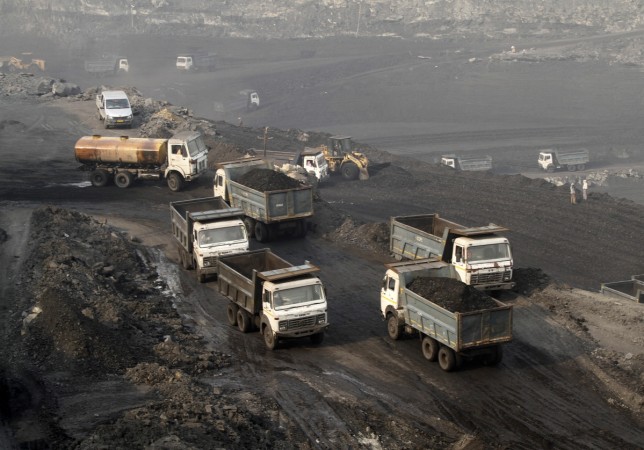 Various charges, including cheating and criminal conspiracy, were filed against former Coal Secretary H.C. Gupta and others in a coal blocks allocation scam case by a special court on Friday.
Two government officials, Vikash Metals and Power Limited (VMPL) and its two officials were also put on trial by Special Judge Bharat Parashar. The case pertains to alleged irregularities in the allocation of Moira and Madhujore (North and South) coal blocks in West Bengal to VMPL.
Additionally, K.S. Kropha, ex-Joint Secretary in the Ministry of Coal; K.C. Samria, then Director (CA-I) in the Ministry; Vikash Patni, VMPL's Managing Director; and Anand Mallick, VMPL's authorised signatory were also ordered by the court to be put on trial.
Gupta, who is currently out on bail despite being an accused in several coal scam cases, recently told the court that he intended to "face trial from inside the jail" and cited financial difficulties while withdrawing his personal bond to secure bail.
Gupta's application is currently pending in the court. Earlier, he also refused the court's offer of an appointed amicus curiae or to avail the services of an advocate from New Delhi Legal Aid Services Authority.
CBI's investigations
Although the CBI had registered an FIR in the case In September 2012, the closure report submitted by the probe agency was rejected by the court that advised them to further investigate the matter.
On Jan. 28, 2016, the CBI submitted a Central government order to the court that accorded sanction to prosecute Kropha and Samria for their alleged involvement in the case. It had also filed a report on its further probe in the case.
However, citing Gupta's retirement as a reason, the CBI recommended no action against him despite concluding some lapses in processing of application.
It added that VMPL wrongly claimed it was allocated 300 acres in Begusarai in Bihar by the
Bihar Area Development Authority. It also found the land deallocated and directors of the company failed to inform the screening committee members about it.
Court's statements
The court said that prima facie offences of criminal conspiracy, cheating and criminal breach of trust by public servants under IPC and various sections of the Prevention of Corruption Act are made out against the accused.
The sections they were charged in included sections 120-B (criminal conspiracy) and for the offences under sections 120-B, 409 (criminal breach of trust by public servants), 420 (cheating) of IPC and under sections 13(1)(c) and 13(1)(d) (criminal misconduct by public servants.)
The court fixed the matter for further hearing on Sept. 9 after the accused pleaded not guilty.