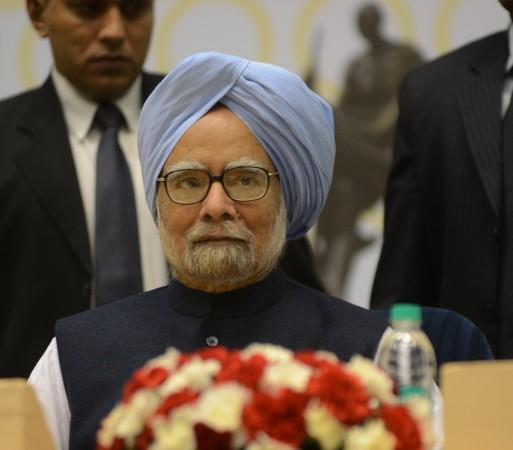 India's Central Bureau of Investigation (CBI) has questioned former Prime Minister Manmohan Singh in connection with the coal block allocation to Hindalco in line with the coal-gate scam.
"I think it is much to be appreciated that like a responsible citizen and like somebody who is fully willing to cooperate, he answered those questions, no delay, no obstruction," lawyer and Congress spokesperson Abhishek Manu Singhvi told ANI, according to an NDTV report.
Earlier, it was reported that a team of CBI officials visited Singh at his residence on Sunday and questioned him about allocation of the Talabira II block to Hindalco when the former PM was holding the portfolio of the Coal Ministry.
However, both Singh's office and CBI spokesperson Kanchan Prasad had refused to confirm or deny about the questioning, PTI reported.
PTI sources said Singh was examined about two letters - dated 7 May, 2005 and 17 June, 2005 - sent by industrialist Kumar Mangalam Birla to the former PM, requesting for allocation of Talabira-II coal block to Hindalco.
The PMO then approved allocation of coal block to Hindalco, which was earlier denied the coal field and Singh had also defended the decision in a statement in 2013.
The CBI interrogated the former Prime Minister on the orders of a Delhi court, issued on 16 December, last year. The court refused to accept CBI's request to close the case against Hindalco and instead directed the investigating agency to examine Singh.
The court hearing the case had raised question on the letters sent by Birla to Singh and the latter's approval to the allocation. It observed that these details point towards manipulation of power and favouritism.