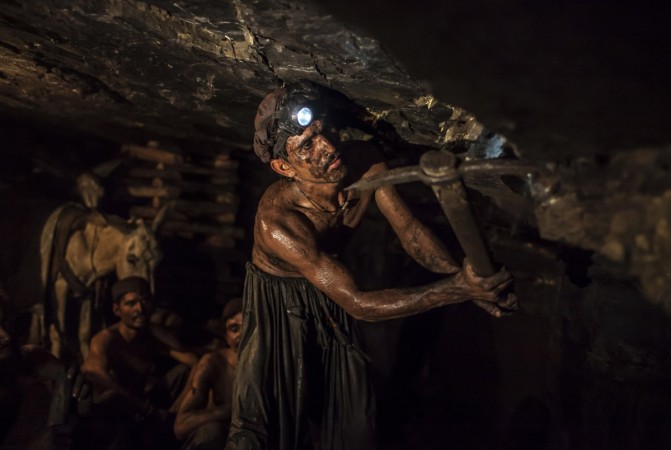 Coal India posted an eight per cent rise in its net profit for the first quarter ended 30 June at ₹ 4,033.28 crore against its profit of ₹3,731 crore during the corresponding period in the previous year.
Though its production touched 108.3 million tonnes, it was still below the company's target of 113.01 million tonnes for this period. In the previous year, overall production was 108.32 million tonnes and off take was recorded at 119.60 million tonnes.
The shortage in production has forced the government to restructure the company.
Last Thursday, Power Minister Piyush Goyal said in the Parliament that a report has suggested on "possible restructuring options" and wants CIL to halve its e-auction sales to make more coal available to the power sector.
According to sources, one of the top options was to convert some of seven producing units of Coal India into independent firms and opening up FDI to boost outputs and curb imports.
But the board of public–sector miners on Tuesday opposed this decision, fearing revenue loss.
"We have discussed the matter in detail at the board level. The board is of the view that there should not be any cut in e-auction volumes," Business Standard quoted a senior CIL official.
"Revenue loss is, of course, the main concern. But the board thinks it will affect customers as well, as there are many who buy coal from e-auctions.
Smaller power companies and non-power users are the primary takers of the auctioned coal. CIL sources said that e-auction sales in the June quarter in 2014 have increased about 30 per cent to 14.65 million tonnes from 11.28 million tonnes in 2013.
"Of the 22 power plants, there could be seven-eight for which the shortage is due to CIL's inability to supply more. But most have huge dues. Now, coal is supplied only against advance payments. Unless the payment is made, CIL cannot go on supplying," CIL official added
Goyal also announced the decision to disinvest 10 percent stake in Coal India, reported Financial Express.
While Coal India produces about 80 percent of the coal mined in India, which is supplied to major thermal power plants, in the recent times the company has struggled to raise its output following demand from power companies. Shortage of coal has made India world's fourth largest coal importer, followed by Japan, China and South Korea.
Last month, Coal India opened a new mine after five years in Jharkhand with an aim to boost electrical supply through power plants.