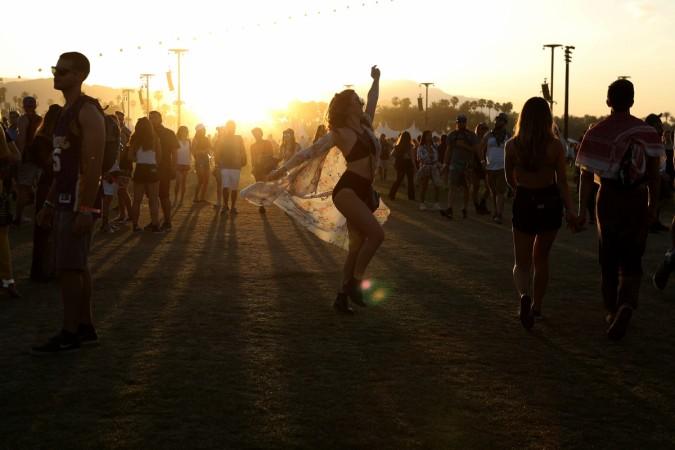 Just three days into the New Year and Coachella has dropped the line-up for this year's music festival. Announcing the list of performers, the annual festival organisers confirmed that Beyonce will be headlining the event.
And she will not be alone. The Lemonade hit-maker will be joined by her Walk on Water star Eminem, and The Weeknd. The three artists will be joined by several other artists at the event. Here are all the details you need to know!
Artist performing at Coachella 2018:
Now that you know Beyonce, Eminem and The Weeknd are headlining the event, there are more artists who will be performing at the venue apart from the trio. The event is R&B and hip-hop heavy as there are more stars from these two genres that will be performing at the event.
This year, Rappers Cardi B, Tyler, the Creator, Migos, French Montana and 6lack will dominate the hip-hop performances.
Date and Venue:
The valley fest is divided into two weekends of April. Music lovers can set up tent at Empire Polo Field in Indio on April 13 to 15 and April 20 to 22.
Tickets:
Passes go live on January 5. Tickets will be available at coachella.com starting Friday noon. The cost varies from $429 to $999.
Snubs:
This year, while R&B artists are going to be making headlines with their performances, Coachella 2018 is not going to be hosting any major old rock band. Over the years, the event hosted numerous popular bands like Paul McCartney in 2009, AC/DC in 2015 and Guns N' Roses. Last year Radiohead brought in a wave of indie rock giving a sense of genre at the fest.
However, with rap and hip-hop heavy more prominent, evident through the choices of headliners, rock has lost its way to the valley this year.
Another shocking snub, which many reports pointed out, was that of the Chainsmokers. Many fans were expecting the Closer hitmakers to make their way to the stage of Coachella 2018 but the DJ duo failed to find a spot in the line-up.
Who runs the world (Coachella)? GIRLS!
The line-up features women representing almost all genres at Coachella this year. Right from Cardi B preparing to bring the skies down her hip-hop performance to SZA's alt-R&B performance and electronic music DJ Alison Wonderland, the women are going to rule the fest.