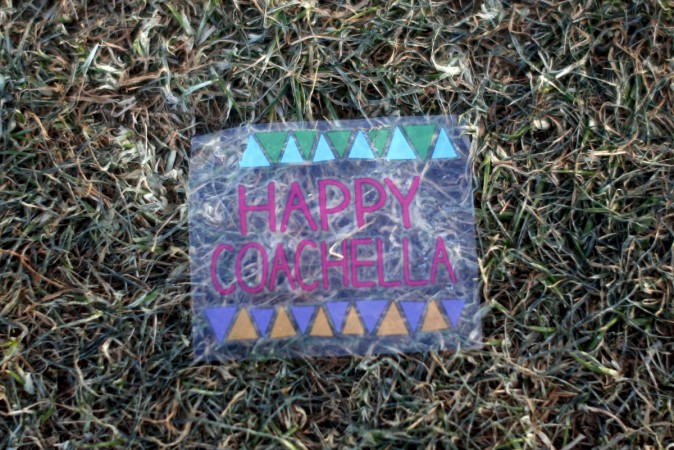 The Coachella Valley Music and Arts Festival has served as the unofficial beginning of the summer concert season for the past 17 years. The festival is known for bringing together established and upcoming artistes.
But this year, it will serve as the comeback platform for two major acts in the history of rock music. You might have already guessed who the two are, but they are not the only ones. Let's take a look at the notable acts that will make a comeback at the Coachella Valley Music and Arts Festival this year.
Guns N' Roses
A Guns N' Roses reunion was perhaps the most dramatic thing their fans could have aasked for in the past two decades. But it is finally happening. Axl Rose, Slash and Duff McKagan have finally put aside their difference and are ready to dominate hard rock like they did in the late 1980s and early 1990s. But will we see the old Guns N' Roses at Coachella or a fresh band with old members? We will get the answer at the festival in two days, won't we?
LCD Soundsystem
When LCD Soundsystem broke up in 2011, they did not bow out with a whimper. Rather, they bid goodbye at the peak with a grand one-year-long tour. Now that they are back, it will be interesting to see how they pick up from where they left. Their Coachella gig will be quite an anticipated one as the band is currently rumoured to be working on a new album.
Edward Sharpe and The Magnetic Zeros
Edward Sharpe and The Magnetic Zeros went through a huge change in 2014 when founding member Jade Castrinos departed from the band. Since then the band has laid low for a while before making a comeback this year with a fresh sound in "PersonA," the latest album. The band will premiere the record at Coachella after releasing it on April 16, 2016.
The Last Shadow Puppets
The Last Shadow Puppets' 2016 comeback was perhaps one of the biggest in British music. The band went on an indefinite hiatus after the release of their debut album in 2008, and ended it after eight years on March 27 with a show at Usher Hall in London. Since they released their sophomore record, "Everything You've Come To Expect," on April 1, the Last Shadow Puppets are expected to promote the album at Coachella.
Lush
British alternative rock band/dream pop band Lush is making a comeback after a 20-year hiatus. The band was one of the first acts in the 1990s whose sound was described as "shoegaze," before they shifted to a Britpop-oriented sound. A special fact about their show at Coachella is they will premiere their new EP, "Blind Spot," for the first time after it releases April 15, 2016.
Keep watching this space to know where to stream the festival online.