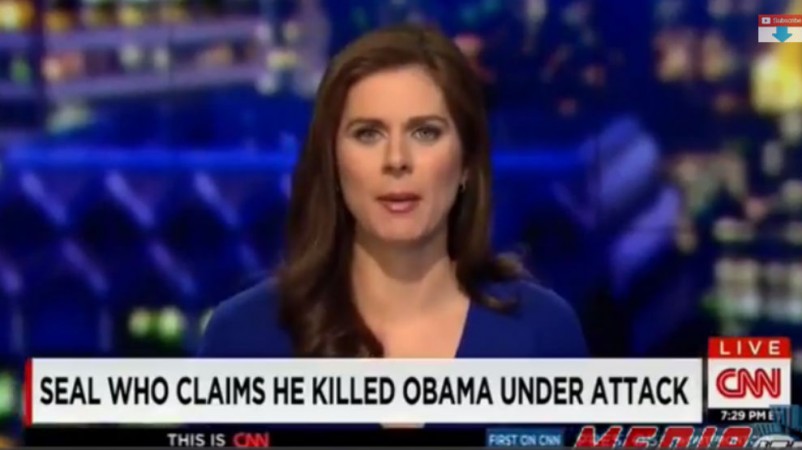 Barack Obama has been the President of the United States for more than six years but it seems CNN, the news channel, still has difficulty in distinguishing him from Osama.
In what has been widely reported as an epic and embarrassing gaffe, the US broadcaster confused the names during a report on Robert O'Neill, the man recently identified as the Navy SEAL who shot and killed Osama bin Laden in 2011.
The news channel incorrectly claimed that the SEAL had 'killed Barack Obama'.
Watch the video below:
The erroneous caption – an ill-affordable mistake – was aired for a whole minute saying: "SEAL who claims he killed Obama under attack."
The news channel was quick to edit the caption, but not before thousands of people noticed it and flooded the social media sites with their comments riddiculing the mistake.
CNN's geniuses in the control room can't diffrentiate between Obama and Osama pic.twitter.com/wT5QSGBQFi

— Jamal Dajani جمال (@JamalDajani) November 10, 2014
OOPS!!! CNN typo appeared in a news banner claimed the Navy SEAL team killed OBAMA rather than Osama Bin Laden #tcot pic.twitter.com/ZrcAO984fb — slone (@slone) November 10, 2014
"CNN doesn't know the difference between Osama and Obama.." said @JenniePete
"Meanwhile, while Navy Seals fight it out in US on who shot Osama Bin Laden, CNN claims Seal killed 'Obama'. Well...," said Aditya Raj Kaul in another tweet.