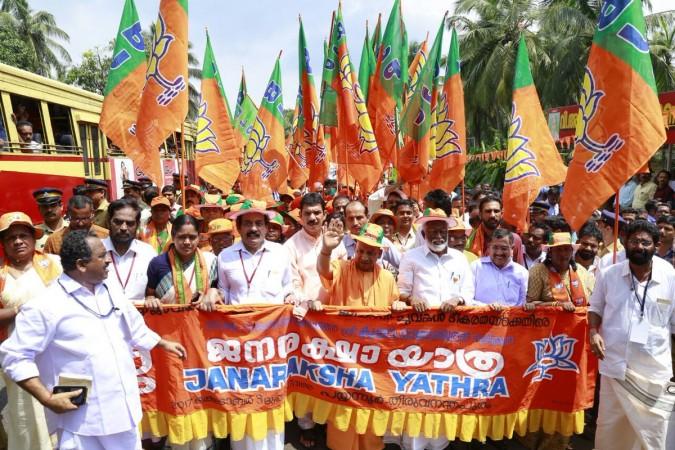 Taking the BJP's fight against what it termed "red terrorism," into the stronghold of the Communist Party of India- Marxist (CPM), the Uttar Pradesh chief minister Yogi Adityanath joined the "Janaraksha yatra" (march to protect people) in Kannur of Kerala on Wednesday. He took over the leadership of the rally from BJP chief Amit Shah who launched the 15-day-relay walk on Tuesday.
BJP blames CPM for murder of 20-year-old worker in Thrissur
The BJP is demanding an end to the political violence in Kerala which is allegedly perpetrated by the CPM against BJP-RSS workers.
Love Jihad is dangerous
The saffron-clad UP leader led the rally on Wednesday, holding a BJP flag in his hands, and condemned the political violence in Kerala. He also raked up the issue of "love jihad."
"There is no scope for political violence in a democracy but unfortunately Kerala, God's own land, is witnessing politically sponsored violence," Adityanath was quoted as saying by the Economic Times. He also said that "love Jihad" was a "dangerous trend".
"The BJP yatra is to generate awareness on the violence and killings of political workers and those of our ideology. This yatra is a mirror to the governments of Kerala, Tripura and West Bengal to repent and put an end to the killing of innocent people," the UP CM told reporters.
"The government has created an environment of Jihadi terror here," he further claimed while adding that the yatra would make people aware about the misrule of the CPM in Kerala.
"People are also coming out in huge numbers in support of this (yatra)," said Aditynath claiming that the rally was yielding result.
At least 120 BJP workers, 84 in Kannur alone, have been killed in the state since 2001, the BJP claimed.
"More than 20 murdered in CM's district, it proves that the killers are being given protection," Adityanath added referring to Kannur, the home district of Kerala chief minister Pinarayi Vijayan.
More BJP leaders to join
Two more BJP chief ministers, Devendra Fadnavis of Maharashtra and Manohar Parrikar of Goa, are expected to join the rally.
CPM reacts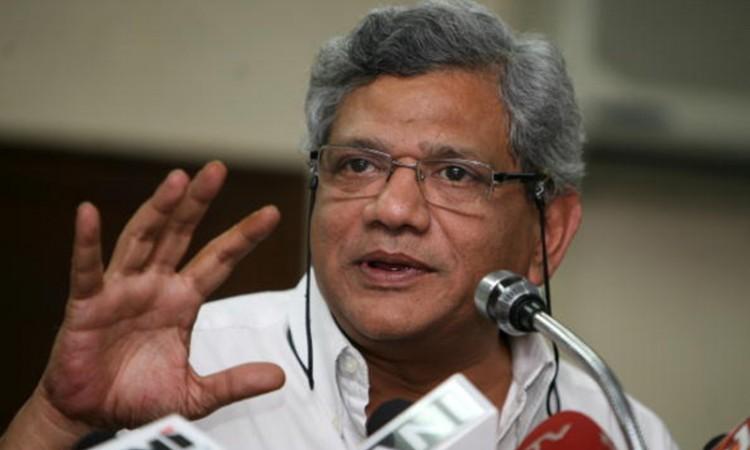 However, the CPM has slammed the ongoing rally and the BJP's allegations.
"CPI(M) stands for uplifting the most backward in India and upholding of India's vibrant pluralism. That makes the BJP most uncomfortable," tweeted Sitaram Yechury, the CPM general secretary.
Senior CPM leader Brinda Karat also took a dig at Adityanath and doubted the intentions of his Kerala visit.
"Everybody knows Adityanath is not going to Kerala to take the message of peace, is he? We all know the kind of speeches he makes," Karat was quoted as saying on Tuesday by NDTV.