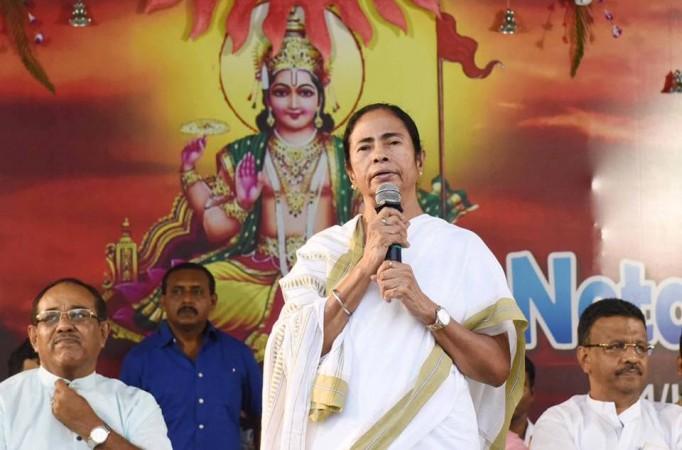 The decision of keeping away Mamata Banerjee from the purview of the state's Lokayukta Bill has irked the opponent. The move has created ripples in the political arena and West Bengal. Opponent leader and legislator of the CPIM, Sujan Chakraborty while speaking to the media on this issue said, "Keeping herself out of the bill's purview shows that Banerjee is scared. She fought her political career by raising slogans of honesty but now wants to keep herself out of the purview of the bill."
By condemning this move of the state the BJP state President, Dilip Ghosh, said, "I believe that everyone should be under its purview. Why should the chief minister be excluded?" The state is planning to present the bill at the state assembly on Thursday. The Gazette released by the West Bengal government says, " It is expedient to amend the West Bengal Lokayukta Act, 2003, and this Act may be called the West Bengal Lokayukta (Amendment) Act, 2018."
"Amending Section 8A so as to exclude any investigation of any complaint relating to allegation of corruption against the Chief Minister relating to public order and any investigation of the complaint against a public servant without the approval of the state government," it adds.
The bench of Justice Ranjan Gogoi and Justice R Banumathi had observed that few states such as WB, Tripura, Nagaland, Puducherry, Tamil Nadu and Telangana had not yet appointed a Lokayukta or Lokpal. Supreme Court has asked for clarification from the chief secretaries of these 11 states for not appointing Lokpal or up-Lokayukta despite the enactment of the law in 2013.
Lokayukta is a government or parliament appointed ombudsman or anti-corruption authority that will protect the interest of the common public. The body is formed to investigate allegations of corruption and mal-administration against government servants. Spearheaded by Late Morarji Desai, the Administrative Reforms Commission first tabled this proposal of setting up an institution of Lokayukta for the purpose of flushing out corruption from the state machinery.
In 1971the state of Maharashtra first appointed Lokayukta and following the trail 21 other states of India have also established Lokayukta.