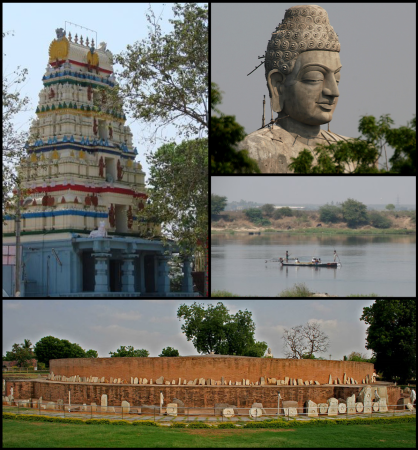 Andhra Pradesh Chief Minister Chandrababu Naidu announced Amaravati as the state's new capital on Wednesday.
The historic town will be transformed according to the plan drafted by the Singapore government, with a few changes suggested by Naidu who pledged that Amaravati will be "the world's best city", according to NDTV.
The final plan with the desired changes will be drafted again within two to three weeks.
The town, located between Vijayawada and Guntur, will officially be called as Andhra Pradesh's capital after 2024. Ever since Telangana was carved out of Andhra Pradesh, Hyderabad has served as the shared capital for the two states.
Telangana is the newly formed state, established in June 2014, after the bifurcation of earlier Andhra Pradesh. Hyderabad will remain the capital for both the states and will remain so for another nine years, after which Amaravati will be made the capital of Andhra Pradesh.
However, Naidu may have to face challenges in the development and structuring of the state's new capital as they have estimated an expense of ₹ 20,000 crore while the government has allotted ₹ 1500 crore with a promise of sanctioning more after seeing the final draft.
Naidu chose Amaravati as the state's new capital keeping in view its ancient relevance and also because the structures in the town were built in accordance with the traditional Indian science of architecture, called vaastu shastra.