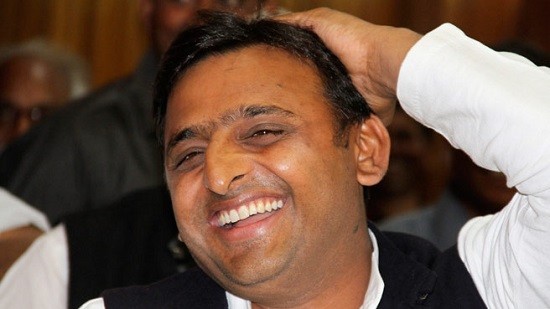 Uttar Pradesh Chief Minister Akhilesh Yadav expanded his Cabinet on Monday by inducting three new faces into it and reinstating Balram Singh Yadav, who had been sacked after he facilitated the merger between the Samajwadi Party (SP) and gangster-turned-politician Mukhtar Ansari's Quami Ekta Dal (QED).
The merger was blocked by the chief minister during a Parliamentary Board meeting of the SP on Saturday, following which Balram Singh was reinducted into the Cabinet.
The expansion on Monday is believed to be the last before the 2017 Assembly elections in the state. There can be 60 ministers in the 403-member Assembly.
The expansion ceremony, which was presided over by Governor Ram Naik, also raised questions about rifts within the Yadav family as Shivpal Yadav, Mulayam Singh Yadav's brother, gave it a miss and instead stayed in Etawah. He reportedly did not have any engagements that would necessitate missing the ceremony.
He had announced the SP's merger with the QED on June 21, which was scrapped a mere four days later.
"If our partymen work hard at the booth level, we can return to power without anybody's support," Akhilesh was quoted as saying by Hindustan Times.
Lucknow Central MLA Ravidas Mehrotra and Sarojini Nagar MLA Sharada Pratap Shukla were inducted as Minister of State (independent charge), while Sikandarpur (Ballia) MLA Mohammed Ziauddin Rizvi could not be inducted as he was not present. Narad Rai was also administered oath as Cabinet minister. Manoj Pandey, the science and technology minister, was dropped from the Cabinet on Monday.
The last Cabinet expansion had taken place in October 2015.