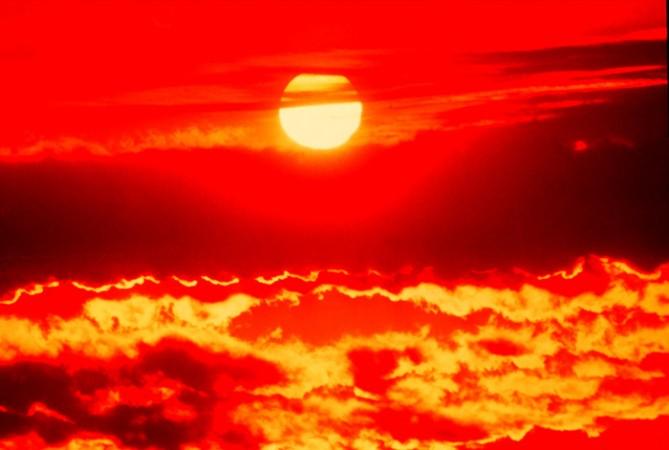 A report published by World Bank has found that climate change could shave off India's GDP by 2.8 percent. The effect of climate change could also depress the living standards of nearly half the country's population by 2050, as average annual temperatures are expected to rise by 1-2 percent over three decades.
In the absence of any concrete measures, average temperatures in India are expected to increase by 1.5-3 degrees, concluded the World Bank report titled 'South Asia's Hotspots: The Impact of Temperature and Precipitation Changes on Living Standards'.
It is predicted that the even if the preventive measures are taken in lines with those recommended by the Paris climate change agreement of 2015, India's average annual temperatures are expected to rise by 1-2 degrees Celsius by 2050, the report said.
The report is being authored by World Bank lead economist Muthukumara Mani, along with economists Sushenjit Bandyopadhyay, Shun Chonabayashi and Anil Markandya and research scientist Thomas Mosier.
The focus of the report is South Asia where the authors studied how the projected changes in temperature and precipitation will affect living standards in these countries. Using annual household consumption as a parameter for living standards, the report identifies "hotspots" — districts where these changes will have a notable effect on living standards.
The reports say that almost half of the South Asia's population, including India, now lives in the "vulnerable areas" and will be severely affected due to declining living standards that could be attributed to falling agricultural yields, lower labour productivity or related health issues. About 600 million people in India today live in locations that could either become moderate or severe hotspots of climate change by 2050 under a business-as-usual scenario.
Central, northern and north-western parts of India were identified as the most vulnerable to change in average temperature and precipitation. By 2050, Chhattisgarh and Madhya Pradesh are likely to be the top two climate hotspot states and are expected to experience a decline of more than 9 percent in their living standards, followed by Rajasthan, Uttar Pradesh, and Maharashtra.