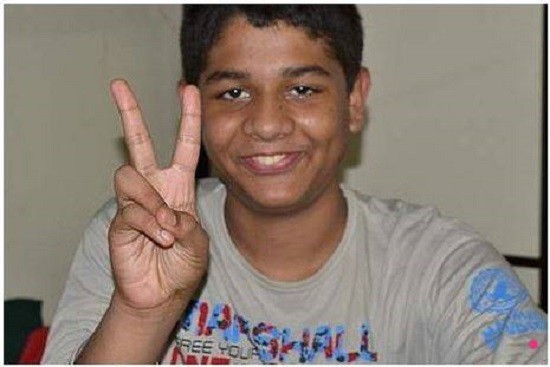 A 16-year-old Indian CBSE student had committed suicide in Sharjah back in March, and it has now emerged that days before his death, the boy wrote a suicide note on his chemistry answer sheet, which the school never bothered to inform his parents.
Reports claimed that Abhimanyu Sadasivan, an Indian student in Sharjah, could not cope with the CBSE exam pressure and took the extreme step. The class 12 student hung himself to death on 5 March on the terrace of his apartment, on the day of his mathematics exam.
Abhimanyu wrote in his chemistry paper that the CBSE system favoured 'mugging' instead of encouraging students to understand and apply knowledge.
"My death should be a lesson and reason for change in the system," the 16-year-old wrote in his six-page death note, which started with the statement "This is not my chemistry paper but the last exam I am writing".
His parents were recently able to access the contents of the six-page paper, which they later shared with The National.
In the later part of the letter, Abhimanyu said that he was bored of life and did not want to live anymore. He also requested that his body should not be taken to India for cremation.
Abhimanyu also mentioned his parents and younger brother in the letter, and said he loves them very much. But throughout the letter, the boy continuously stressed that CBSE should consider changing its rigourous test pattern.
On the day of the suicide, the school rang up the parents and informed that Abhimanyu did not turn up for mathematics exam. But instead of revealing the details of his chemistry paper, the school authorities asked the parents to reach the school. And only after they reached the school, they were informed about the death note on the chemistry paper.
The parents, in an interview to The National, broke down and pointed out that had the school informed them about the suicide note a few hours earlier, instead of asking them to come to the school, they might have been able to track down their son sooner.
Abhimanyu's case is not just an isolated incident. Every year, hundreds of CBSE students take the extreme step, owing to pressure. The parents of the 16-year-old claim that he was a high IQ student, and always wanted to learn things but could never mug up books.
The Indian education system has been often criticised for encouraging rote learning. In the Indian system, every year thousands of children have to go through intense competitive exams in both 10 and 12 grade. These exams are touted crucial and definitive factors for the students to get admission for a particular course in higher studies.
Hence both school administration and parents put too much pressure on the children. And every year, hundreds of young teens crumble under exam pressure and take extreme steps.