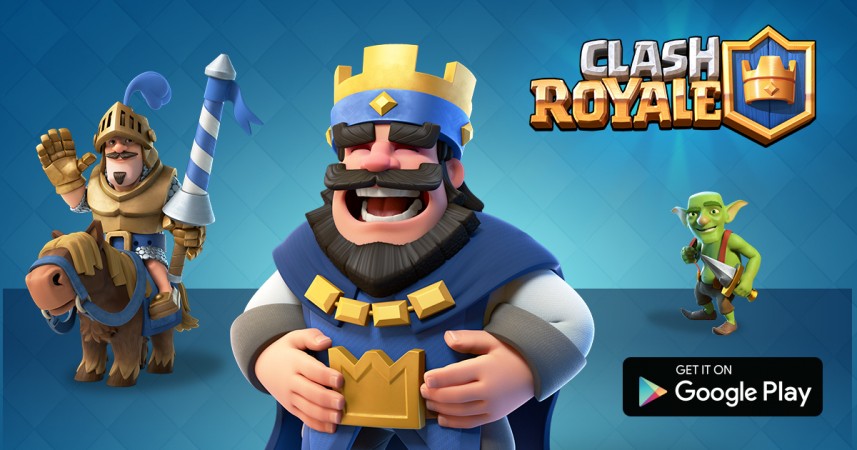 "Clash Royale," a real-time multiplayer video game, is the newest offering from Supercell, the developers of the popular tower defence video game "Clash of Clans." "Clash Royale" was soft launched on Android for select countries on Feb. 16.
Android users in Canada, Hong Kong, Australia, Sweden, Norway, Denmark, Iceland, Finland and New Zealand will get to play the game.
"Clash Royale" will be available worldwide in March 2016. It will also be released to iOS devices during its worldwide launch.
"Clash Royale" will task players to collect and upgrade dozens of cards that feature Clash of Clans troops, spells and defences and also Royales like princes, knights and baby dragons. The players must eliminate enemy King and Princesses from the towers and win the Trophies in the Arena.
The game will let players form their own battle community, where they can share cards. It also lets its players buy in-game items for real money. Like Clash of Clans, the game requires internet connection to play.
Supercell has listed some of the features in the new "Clash Royale" game (Google Play):
Duel players from around the world in real-time and take their Trophies
Earn chests to unlock rewards, collect powerful new cards and upgrade existing ones
Destroy opponent's towers and win Crowns to earn epic Crown chests
Build and upgrade your card collection with the Clash Royale Family along with dozens of your favourite Clash troops, spells and defences
Construct your ultimate Battle Deck to defeat your opponents
Progress through multiple Arenas all the way to the top
Form a Clan to share cards and build your very own battle community
Challenge your Clanmates and friends to a private duel
Learn different battle tactics by watching the best duels on TV Royale
Currently, Google Play lets players register with Supercell for those outside the soft launch countries. The game already boasts of 4.7 user rating with about 30,000 downloads.
Players, who were able to download it, have complained that the Chests "open way too slow" and there are very less chest slots. Others have complained about unfair matchmaking but many of its users have said that the game is "addictive" and "amazing."