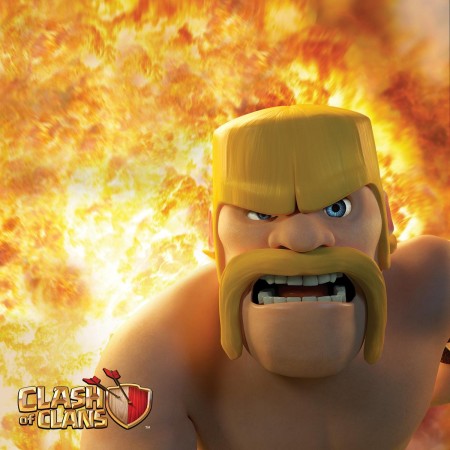 Supercell's strategy mobile game, Clash of Clans gets a new Winter update in tune with the Christmas holidays. The new update will bring loads of new features and goodies into the game.
The new update will provide players with the ability to save multiple layouts in both Village and War Base. Players will be able to "switch, copy and edit" the layouts any time they want so that they can complete it later. The new update will add Level 7 Giants, Level 12 Gold Mines and Elixir Collectors at Town Hall 8.
The update will also boost some of the features already existing in the Clash of Clans.
Supercell also posted on its Facebook page that the game is back online after a maintenance break for the update.
Clash of Clans is a free mobile game that was released on 2 August 2012 for iOS and Android platforms.
Below are the full patch notes for Clash of Clan's Winter Update (Supercell Forum):
Introducing the Layout Editor
Save multiple layouts for both your home Village and your War Base
Switch between layouts easily at any time
Make copies of existing layouts or build new layouts from scratch
Edit inactive layouts at any time - you can even take a break and finish later
New goodies
Level 12 Gold Mines and Elixir Collectors at Town Hall 8
Level 7 Giants are stomping into Town Hall 10
Compare your clan to others in clan local leaderboards
Other improvements
Under attack? You can now watch a live replay while waiting to load your Village
Hero ability icons now show remaining hitpoints and will start flashing when low - use their ability to recover some HP
Resume boost button now shows how much time is remaining for the boost
Improved level display for troops/heroes/spells
Pending join requests are now limited to 10 per clan to prevent spamming (additional join requests cannot be sent)
Economy balancing
Upgrading Walls with Elixir is now available only when upgrading to Wall level 9 and higher
The first Dark Elixir Drill is now available at Town Hall 7
The second Dark Elixir Drill is now available at Town Hall 8
Dark Elixir Drill maximum capacity has been increased on all levels
Combat balancing
Archer Towers now shoot twice as fast to better take down weak hordes (total damage remains unchanged)
Inferno Towers now shoot for a longer time before getting depleted (loading cost remains the same)
Army camps have heavily decreased hitpoints - no more stubborn campfires
Cannons, Barracks, Laboratory, Spell Factory and Dark Elixir Drills have higher HP on almost all levels
Hitpoint values have been adjusted slightly for many other buildings
Lava Pup HP has been slightly decreased