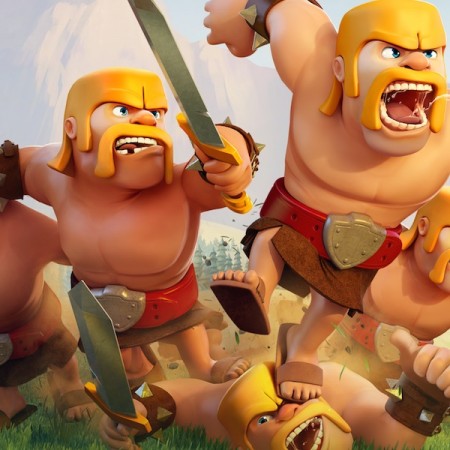 Clash of Clan players can expect a new content as developer Supercell went on to reveal some features that will be part of the update for the popular mobile strategy game. The features include Leagues that has Tournaments and Legend Trophies.
In a sneak-peek, the company also revealed about the ability to level up Dragons to Level 5 and a second Air Sweeper to counter it.
Legend League Tournament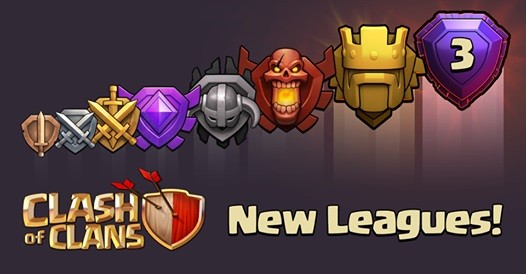 This new feature will unsettle the multi-player leader-boards in the game. Supercell explained the features on its Forum, and announced the introduction of Legend League at 5000 Trophies along with another feature, a Legend League Tournament in the Top Players list, which will be held every month.
The new League will be inclusive of the following:
Your current global rank is featured on your League Badge in your Profile
Your final global rank and Trophies will be permanently saved to your Profile when the Tournament ends
The Top Player tab will feature last season's Legend League Tournament winners
Trophies above 5000 will be reset down to 5000 when the Tournament ends, and deducted trophies will be converted into Legend Trophies
Legend trophies will be permanently featured in your Profile and cannot be lost
It went on to explain that to become a Champion with 3200 Trophies is added feature in the cap, however, players will now be able to go beyond that mark, and reach a new competitive Trophy range of 4700 Trophies. However, there are less number of players, specifically speaking only 150 of them globally who has gone over 4800. But none has yet crossed the 5000 Trophies mark.
So the developers will now be making way for players to enter a new "immensely difficult and ultra-exclusive" League called the Legend League. So the update will make way for the Legend League for players who are able to go over 5000 Trophies.
The company does promise, that more number of players can "push into Legend and beyond."
The developer noted that this created it a "golden opportunity to improve our high-level matchmaking and improve the competitive experience for everyone," as only step from this is for players to rise higher and higher, in terms of Trophies.
But, competitive Clash experience was facing several issues like:
Very long matchmaking search times "in the Clouds"
Repeatedly lopsided Trophy offers (+1 Trophy win / -39 Trophy loss?)
Low mobility in the Trophy ladder and feeling "stuck" where you are
Supercell has been dealing with these issues at different levels, but one issue that got them worried was the less number of players on this creamy top layer of the leader-board.
So, the new Legend League Tournament will be the solution that will address the shortage of players at these top levels and push more players together.
Solve the problem of not having many players at these top echelons, and battles becoming less frequent, it suggested Trophy resets. This will enable the Legend League player, who is over 5000 Trophies to be reset to 5000 at the end of every Legend League Tournament season. This will allow players to start anew and compete for the numero uno position.
It adds that the goal is to get players to this "competitive 'sweet spot'" in the Legend League. "Over time, more and more Clashers will join Legend to compete and this spot will only become sweeter. High-level matchmaking response times will improve, Trophy offers will recover and, eventually, there will be enough mobility in the Trophy ladder to make it possible for anyone who is a serious contender to push to the top," it said.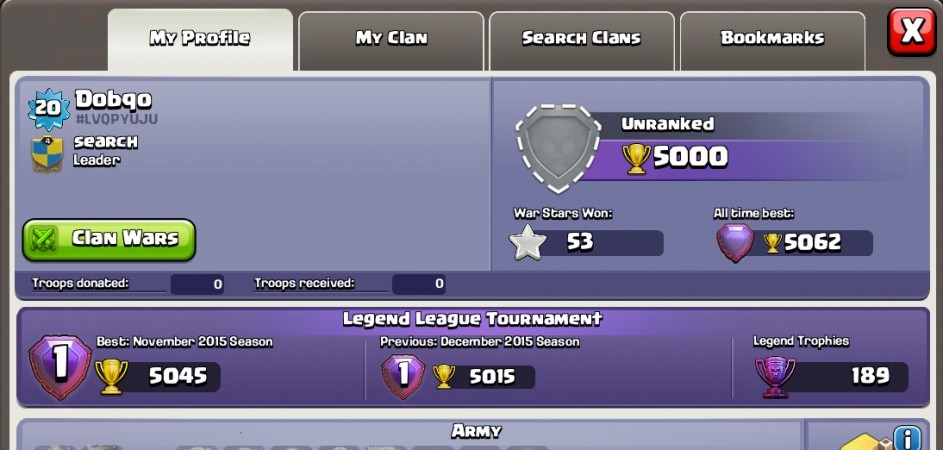 To spice it up, the company notes that it will improve the prestige-building, by adding Legend Trophies since Trophies are not just about skill anymore as they are also about prestige.
It said, "Legend Trophies permanently preserve the extra Trophies that get reset to 5000 at the end of each Legend League Tournament season. As an example, if you end the Legend League Tournament with 5100 Trophies, you will gain 100 Legend Trophies when your Trophies get reset to 5000 at the end of the season."
So players at this level need not bother about losing out as the deducted Trophies will be converted into permanent Legend Trophies.
The company clarified that there is nothing in the world that can "reset or reduce" the Legend Trophies that the players have acquired and that includes players "taking a break from the leaderboards for a season."
The Legend Trophies will be visible to all the players. Not only that, the game will now be storing permanently player's best League Legend Tournament result. So this will be "a symbol of prestige."
The Top Players list, a global list that will be up for the complete next season once the Tournament ends, will feature the top League Legend Tournament players.
Supercell noted that this was the first step it was taking to move to improve and evolve "the high-level competition" in Clash of Clans. It adds, "We will continue to find ways to provide more excitement and activity to each competitive season, and get more players involved to make the experience as fun as possible."
Dragon Level 5 and Second Air Sweeper to Counter it
Supercell has hinted on new content for its upcoming update for Clash of Clans that will now introduce Dragons at Level 5. But these will come only with Town Hall 10. This could be nastier than its predecessor.
So in order to counter the Dragons Level 5, the update will allow players to add a second Air Sweeper, which can be built at Town Hall 8.
This is not all, the update will also be adding a new "Training" button above the "Attack" button to simplify troop training.
The above information is all that was shared by the company. So we will have to wait and see what all new features it might consist of.