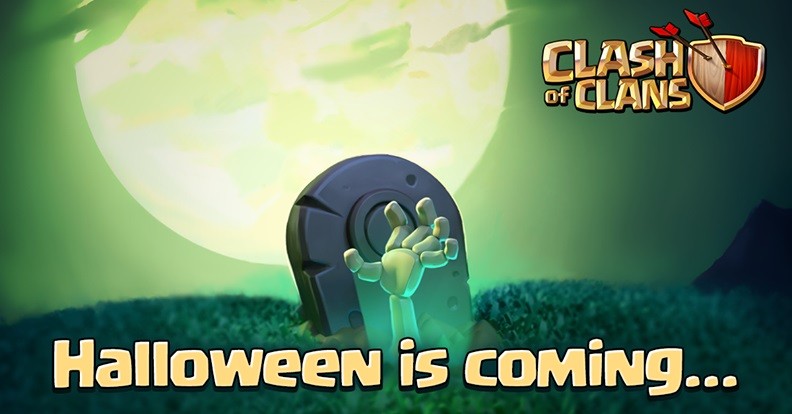 Clash of Clans is all set to get a new Halloween update that will be introducing a range of features and themes related to the spooky festival.
Supercell announced the arrival of Halloween update on its official Facebook page and it said on its forums that the update will be "small update more focused on the Halloween theme" where players will be getting "some cool new features."
Supercell has also hinted that the new update will be ushering Elixir bonus to its players. Players will also be treated to a one gem Spell Factory boost for the Halloween season. This boost will be starting from the time of the update up to the Halloween weekend.
YouTuber, Clash of Clans Attacks posted a video showcasing some of the new features after the update. The features will include:
Lightning spell will unleash graphics involving a green smoke and swirling bats
The shrubbery (Mushrooms and Bushes) around the village will be changed to Jack O'Lanterns
The trees after the update have faces of ghosts or skull and crossbones.
Even the trunks will be reflecting of the Halloween season.
Halloween Headstone will be one of the most special decorations. In order to remove it, players will have to shell out 25,000 elixir. This will, however, give players "good amount" of elixir in return.
Changes will also be seen on the loading screen, which is redesigned for the Halloween festivity.
Apart from the above features, not much information is available on the Halloween update.
Clash of Clans is a popular strategy game for mobile devices. Supercell's released the Lava Hound update on 16 September. The update added the Lava Hound unit and brought many new changes.
(YouTube Courtesy: Clash of Clans Attacks)