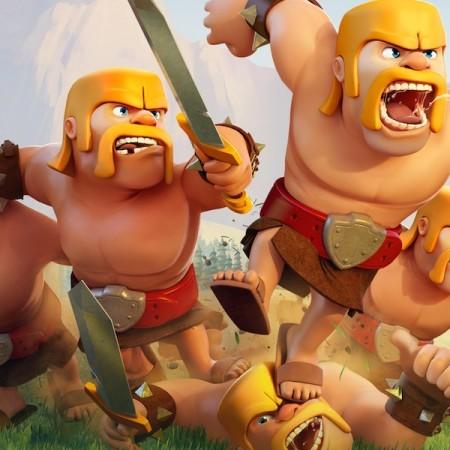 UPDATE:
Supercell has announced on its official Facebook page that it is taking a short maintenance break in order to work on the servers. But promises it will be back soon.
ORIGINAL STORY:
Supercell, developers of 'Clash of Clans', have announced that their servers will be going in for maintenance break and crawl back with improvements.
The mobile game 'Clash of Clans' recently released a new game update on Clan Perks that saw the addition of new features and improvements to this tower defence title. With the update, players are able to level up their clans and earn perks, badges and more. They are also able to level up Cannons to level 13. Players will also be free to leave the Clans whenever they want.
The maintenance break is a regular feature in 'Clash of Clans' that allows developers to fix issues that have come to the fore.
"We'll keep it as short as possible, Chief! Thanks for your patience," said Supercell to a fan who wanted them to complete the maintenance break at the earliest.
This is the second maintenance for the game after the new game update rolled out.
Bug Fixes Updated
Following the new Clan Perks update, players of 'Clash of Clans' encountered many issues, including the game loading.
In the first maintenance, Supercell completed the following fixes and changes to the game (Supercell Forum):
Fixed some issues with Clan XP not being correctly rewarded at the end of wars
Healer does not trigger the Skeleton Air Trap anymore (consistent behavior as with the Air Bomb and Seeking Air Mine)
Teslas are no longer visible in the village thumbnail in Player Profile
"Accept" button on a player clan join request works now correctly (some players might have encountered situations where the "accept" button malfunctioned while only the "reject" worked correctly)
Fixed issues writing special characters/Kaomoji into chat/clan-player names/
Fixed that some clans could not have been found in search due to special characters/Kaomoji being used in their name
Dragon attack fire breath visual effect fixed
iOS Loading Issues Fixed
'Clash of Clans' players on iOS faced issues where their accounts were not loading and Supercell jumped into activity with maintenance and has fixed GC issue and account loading issues.
However, one of the fans noted on the official forums that he has been facing issues after the first maintenance break (on Samsung Note 3 and Xiaomi Mi 4 handsets, both Android platforms).
He listed problems faced by him:
Loading Takes Much Time Then Earlier
Game Gets Disconnected In every 7-10 minutes shows 'Client and server out of sync error'
Low Network Symbol (WiFi Like Symbol) On screen in Every 20 seconds or so
Requests Not Disappearing Even After Getting Filled Up Completely
Clash of Clans has been a popular game with a strong fan community around the world since its launch in 2012 for iOS and in 2013 for Android devices