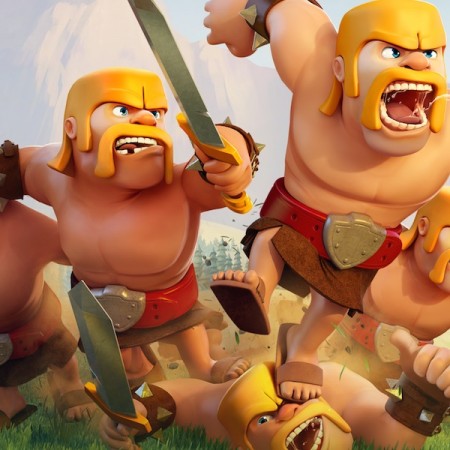 UPDATE:
Supercell has announced the release of September update for Clash of Clans. Below is the complete patch notes as revealed in Supercell Forum:
Spell Superiority and a Clan War Tiebreaker!
Improved Lightning, Poison, Earthquake and Freeze spells!
Lightning Spell level 7 and 25 new Wall pieces have been added to Town Hall level 10
Total Destruction is now a Clan Wars tiebreaker – if the score is even at the end of the war, the Clan with more destruction percentage in their best attacks will be the victor!
Attack and Defense tabs have be added to Clan tabs in the War Stats to quickly see all best attacks in the war for either clan
The appearance of Wall level 11 has been revamped and looks TOTALLY EPIC
Recharged Lightning Spell
Lightning Spell level 7 ravages buildings and troops alike
Increased damage for Lightning Spell levels 5 and 6
Lightning Spell bolts now strike closer together to miss less often
Lightning Spell level 6 is now available at Town Hall 9
[READ MORE: Clash of Clans: Players unable to find new September update in AppStore, Supercell advices patience]
Reworked Poison Spell
Troops in Poison Spells now take less damage at first, but much more over time
Poison Spell damage now increases to huge amounts and lingers after leaving the spell
Poison Spells now also reduce the attack rate of defending Troops

Reworked Earthquake Spell
Earthquake Spells deal much more damage, regardless of a building's current hitpoints
Repeated Earthquake Spells now deal diminishing damage to the same buildings
Four Earthquake Spells will still always destroy any level of Wall!
There are no longer any special "building execution rules" for Earthquake spells - a building just needs to be reduced to 0 HP
Example: If an Earthquake Spell has 25% damage, the first Earthquake spell cast on a building will ALWAYS deal 25% of maximum HP damage, thus destroying any building with under 25% HP remaining. Repeated Earthquake Spells on the same building deal less damage: 25/3 %, 25/5 %. 25/7 %, etc. This diminishing damage means that it is still impossible to destroy buildings only using Earthquake Spells.
Game Balancing
Freeze Spells now also affect defending air troops
Lava Hounds can no longer target air troops
Attacking troops will now engage defending troops from further away
Titan III and Titan II Leagues can now buy 1 week shields from the Shop
The Army Overview button is now also visible from the Clan War map
ORIGINAL STORY:
Clash of Clans players worldwide will be over the moon as Supercell teased some new features that will be rolled out in the upcoming September update. Super cell over the past two days has been giving us a sneak peek of what to expect in the new update.
According to YouTuber Clash of Clans Attacks, this will be a "big update" that will be released during the upcoming Clash Con event on 24 October, 2015. He also said that this update might bring, "significant strategic changes" in the game.
The last update that dropped into this tower defence game was in August, titled, The Dark Spell Factory.
Supercell started its reveal on 13 September by sneakily posting "We love Sneak Peeks" on its official Facebook page and later even asking fans to take a guess on what could be included only to be flooded with over 2000 replies and over 42,000 Likes.
It revealed on 14 September that Clash of Clans players will now be able to level-up their Lightning Spell to Level 7 at Town Hall 10. This, it said, will "ravage buildings and troops alike."
YouTuber Clash of Clans Attacks revealed that Lightning Spell Level 5 will now have increased damage and players will now get Lightning Spell Level 6 at Town Hall Level 9.
He detailed some of the new features included in the September update – the lightning bolts will now strike closer together and this will mean players will have to make sure that they have aimed it right. He noted that five of the six bolts will be tightly grouped and will damage anything below it.
He also adds that for air defence units, players might need a combination of two different spells to take them down.
He adds that since this is a predictable pattern, players may be benefited with it.
It revealed that the September update will also feature reworked and improved spells for Lightening, Poison, Earthquake and Freeze.
YouTuber PlayClashOfClans stressed in his video that September update will feature reworked and improved spells. He revealed that the new Poison Spell will "scale up" in damage when used within its radius. The improved Poison Spell will now increase the damage based on the time spent in its radius.
So players dropping two Poison Spells will speed up the rate of damage per second, and this will accelerate the damage and lead to effectiveness of Poison Spell. He revealed that the new Poison Spell will reduce the attack rate of the defending troops.
The new Earthquake Spell will no longer be based on the health percentage that is remaining but will be based on the number of Earthquake Spells that have been released. While the first Spell will do 25% damage, the intensity will keep diminishing if players repeat these Spells.
Earthquakes will be more powerful on lower level walls and dropping four such spell will still destroy any type of wall.
The Lightening Spell too will now inflict 25% of damage.
He further said that this update will bring a new feature to Freeze Spells, which will now allow it to be used even on air troops too like Dragons, Lava Hounds etc.
On 15 September, Supercell revealed that it will be adding a new feature, Wall pieces to Town Hall Level 10. It said that there will be 25 new Wall pieces and also asked fans to be excited with the new look of Level 11 Walls.
YouTuber Clash of Clans Attacks revealed more on the new feature of Wall pieces. Changes in Wall pieces will also mean changes in Spells that has already been discussed.
September update will bring in a new Wall Level 11 that will paint your town orange-yellow. The YouTuber also bids goodbye to the electric blue that dominated all the towns in Clash of Clans.
He also revealed that players can now think of using Poison Spell on Heroes, which earlier would not have done any harm to them when they are in the radius.
Supercell revealed on 16 September that 'Total Destruction' will be acting as the Clan Wars tiebreaker in its upcoming update.
YouTuber PlayClashOfClans revealed that if there is a tie between two clans, Supercell will count the clan with the more destruction percentage, and adjudge it as the victor.
Players must make a note that every percentage point in the war will matter and so, it is not advisable to end the raids early during Clan Wars.
This new September update will also be adding a seven day shield to Titan 2 and Titan 3
Fan Feedback on Guesses for the Next Update
Below is a list compiled by Clash of Clans fans when asked to have one guess on the features in next update:
1) New dark troops
2) To see if a player is online or offline in clan
3) Clan tournament
4) Be able to upgrade walls with elixir from townhall8
5) Create another chat for only Co-leaders and leader
6) New upgrade for troops like witch level 3
7) More pattern for clan flag
8) Level 4 PEKKA should be for town hall 9
9) Be able to highlight text. This will help in translating a language easier
10) More ways of earning gem
11) Increase loot bonus of some league like gold league and silver
12) Fix some bugs like each time I enter Top clan (Local),it still show me International
13) Reduce time of training wizard to 5 min
14) Reduce cost of dragon and thunder spell. Town Hall 7 isn't easy because of the costly troops
15) New tonwhall, 11 and 12
16) Maybe gem drill.24 hours for 5 gems. Gem should not be able to be stolen
17) No new heroes
18) Level 7 wizard, only for Town Hall 11
19) Each level up should be awarded with 5 gems
20) Different Weathers like rainy, sunny, night,day, evening, snowy etc
21) Make you have to select a troop and unselect a troops. This will help avoiding deploying troops by mistake
Fans have also requested the addition of flags of more countries.