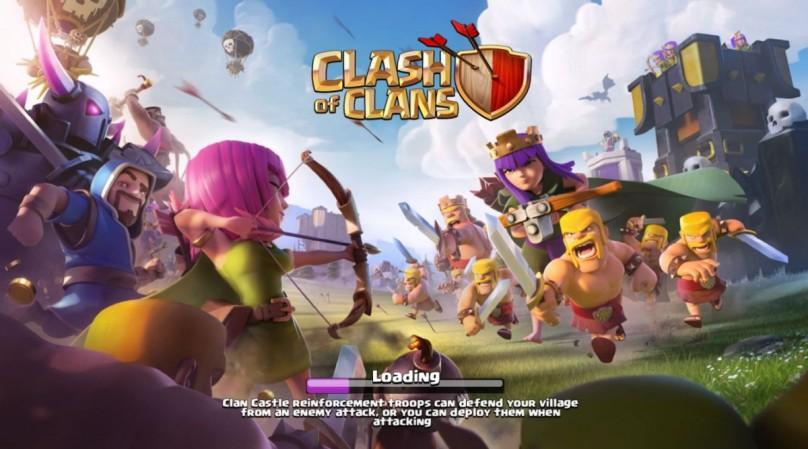 Clash of Clans, the popular tower defence mobile game from developer Supercell, has received a new bug fix following the release of Town Hall 11 update.
The huge Town Hall 11 update brought a range of new content and fixes to the game that included Grand Warden (new Hero), Eagle Artillery (new defence), extra Cannon, Archer Tower, Wizard Tower, X-Bow, new Clan Spell donations, bigger Loot, League Bonuses, Trophy, Village Guard and more.
Ahead of the small maintenance break on 17 December, Supercell added the snow feature that will add snowflakes falling on the game's environment, this feature can also be disabled.
Supercell also noted in its Forum that Clash of Clans some bug fixes following the update. It also released a post-update patch notes that details the improvements:
Fixed a bug in the Personal Break system that could force players into Personal Break even after being offline for a while
Personal Break online-time limit has been increased from 3 to 4 hours
Personal Break limit now fully resets when being 15 minutes offline without Shield or Guard (was 30 minutes)
Personal Break limit extensions increased to 30 minutes (was 15 minutes) after taking a defense without shield or getting kicked out without being attacked
Free Guard when Shield expires has been increased for all Leagues:
* Titan I / Legend: 4 hours Guard (was 3 hours)
* Titan II: 3 hours Guard (was 2 hours)
* Titan III: 2 hours Guard (was 1 hour)
* Champion (all levels): 1 hour Guard (was 30 minutes)
* Below Champion: 30 minutes Guard (was 15 minutes)
Clan War matchmaking parameters have been updated for Town Hall 9 through Town Hall 11
Fixed a bug that could allow exceeding the limit of donated Clan Spells
Skeleton hitpoints have been slightly decreased
Grand Warden ground/air mode is now always correctly saved
X-Mas tree is now spawning
Optional Client update release
Added Winter theme along with an option to disable snowfall in Settings
Added an info screen when tapping the Shield icon that shows exact Personal Break timer status
Added a Clan badge icon for donated Spells in the deployment bar
Fixed a crash when trying to tap the Town Hall while all elixir-recharged defenses are under upgrade
Fixed a crash when fighting Lava Hound and Pups near the edge of the map
Fixed a crash when trying to donate to the war map while a troop or spell production building is under upgrade
Fixed the request/full/timer tips not showing correctly above the Clan Castle in certain situations
Fixed player profile bug where Level 1 Grand Warden could be incorrectly shown as unlocked
Various UI cleanup and fixes
Apart from these, Supercell has promised players of an optional update that will be "coming soon." And as a Holiday special, Clash of Clans players will get a 1 Gem resource boost, which will be activated "next week."