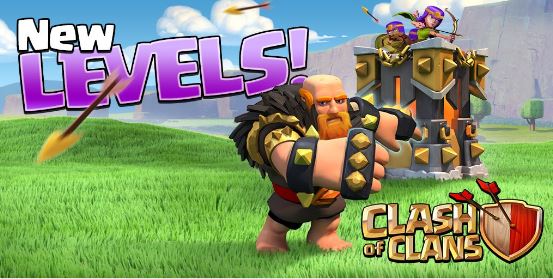 "Clash of Clans," the popular tower defence video game from developer Supercell, has released a new mini update for the month of July. The update follows Sneak Peek from the company that teased about a possible new level for one of the troops in the game.
Thanks to the mini update, the game gets new levels of Giant and Archer Tower. The summer update is currently live.
The company revealed via Twitter and Forum posts that the maintenance work is currently over. During the maintenance it would replace some of the old servers to make sure that the game runs smoothly.
Supercell's last update in May had added Friendly Challenge to the game. Friendly Challenges too allow players to fight with their clanmates without expending their resources, troops or losing their trophies. Clanmates can use it as practise matches.
The May update also brings certain balancing changes. It also added new troops like Miner at Town Hall 10 and Baby Dragon at Town Hall 9. It added two new spells Clone Spell at Town Hall 10 and a new Dark Spell, Skeleton Spell, at Town Hall 9. The Skeleton Spell allows players to call an army of Skeletons to the battlefield.
Apart from that, Bowler's housing space was reduced to 6 and new Spring Trap levels, which bring small capacity changes.