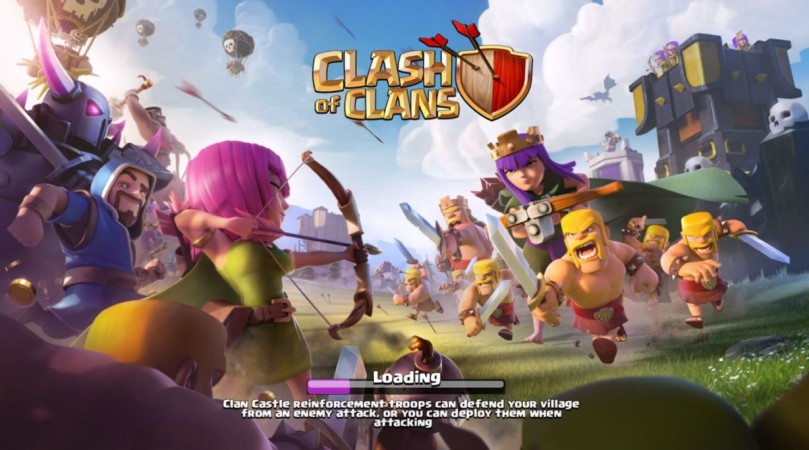 "Clash of Clans," the popular tower defence video game from developer Supercell, is awaiting a new March update.
Supercell shared details of "the coming update" in a recent official forum post, where it said the popular video game would get a "large amount of under-the-hood improvements," for match-ups among players.
The post promised an overhaul of the Clan Wars' match-up system, assuring players the system would be competitive and fun for players.
But it cautioned players of longer wait times during the match-ups.
It noted the following changes that would be part of the update:
War sizes 35v35 and 45v45 are being removed in order to boost available matches in other war sizes
Clan Wars matchmaking will place a greater emphasis on defensive (village) progress and less emphasis on offensive (army) progress;
Powerful, late-game defences and troops like Inferno Towers, Eagle Artillery and Grand Warden will have much greater match-up impact
Clan Wars match-up will favour matches between Clans with similar recent win/loss records in their recent wars
Team-versus-team compositional checks have been added to help weed out imbalanced war match-ups.
The new update will factor in recent performance of a Clan in its Wars. The developer said Clans constantly losing would be pitted against similar Clans.
The update will also bring a new war statistic — "War win streak" — in the Clan profiles. This new statistic will showcase the wars a Clan has won.
Clan War teams will be "better balanced." Supercell will focus on properly matching the top members of the clans rather than lower down the map, said the post.
Even after the update, Supercell said it would see to it that it constantly makes the required adjustments and tweaks to improve matchmaking.
It is rumoured that the March update could also include gem mines and possible new troops at Town Hall level 10. There could be three new troops, namely, Rocketeer, Chain Lightning and mini P.E.K.K.A., Neurogadget reported.