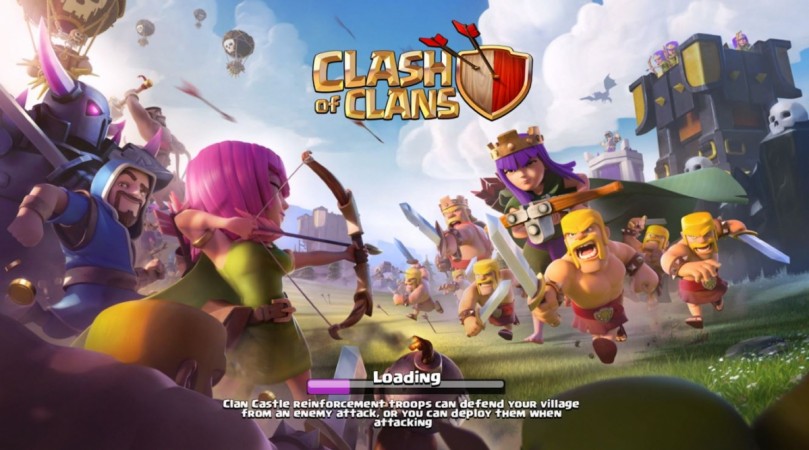 Clash of Clans is one of the most popular mobile video games from developer Supercell, and has brought enormous success to the company.
Earlier in December 2015, Clash of Clans received a huge Town Hall 11 update that brought several features and changes to the game. It included new hero Grand Warden, Witch Level 3, Minion Level 7, new defences like Cannon, Archer Tower, Wizard Tower and X-Bow, Wizard Tower Level 9, new Achievements, massive reduction in all trap rearm costs, and massive reduction in reload costs of X-Bow.
It also brought changes to Clash of Clans' Shields, Village Guard, Personal Break Timer, Loot, League Bonus and Trophy Rebalancing features.
Following this, Supercell released post-update notes where it fixed a bug and introduced some improvements to the game.
Supercell announced it was having a short maintenance break aimed at fixing some issues in the Legend League. It revealed that the Legend League was not resetting due to a bug. But it has now fixed the issue.
Clash of Clans players are currently enjoying the Winter Super Boost that provides them "Boost" for everything from resources to troop training for just one gem. This special event will last only till 7 January, 2016.
Guide to transfer game to another device
Clash of Clans players who have recently migrated to a new device, might have had issues while transferring the game. Supercell has given out a guide that will help players to transfer the game in to another device.
Here is the guide to transfer the game from iOS to iOS (iPhone, iPad, iPod Touch):
Check that the game is connected to Game Centre account.
Sign in to that same Game Centre on the other iOS device.
After launching the game on the other device, players will be prompted to load the saved game.
Here is the guide to transfer the game from Android to Android:
Check that the game is connected to Google Play.
Add the same Google Play account to the settings to the other device (Users > Add new).
Now launch the game and click on "Sign into Google Play".
Select the email address.
There will be a pop-up that will confirm the transfer.
This is the guide to transfer the game from iOS to Android or vice versa:
Check if the game is installed in both the devices.
Keep them next to each other.
Now use "Link a device" feature in the in-game settings and select it on both the devices.
Next, follow the on-screen instructions to finish the transfer.
Note: This feature cannot be reused. When player make use of the "Link a Device" feature, the game will be connected to both Game Centre and Google Play. Players can use these services to connect to more devices.