Clash of Clans, the popular strategy mobile game, received a new update yesterday (30 April) from its developer Supercell that added several new features and tweaks to the game.
The update included a new anti-air defense system – The Air Sweeper -- that will push back the enemy air attacks, slowing down their progress. The update also includes the ability to bookmark a clan, army preview, and many more.
[Read Also: Clash of Clans: Air Sweeper Update Released, Includes New Anti-Air Defense]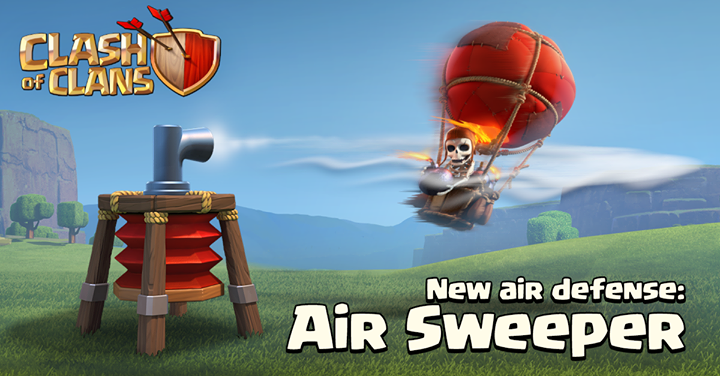 One of the most important parts of the update is the Air Sweeper that is tasked with halting enemy air attacks. However, fans were not excited with the new air-defense unit and have taken to Facebook to show their disapproval of the new update.
Facebook user, Alvin Lim Voon Chune posted: "air sweeper is stupid..like if you agree," which went on to receive nearly 5,968 Facebook 'Likes.'
"This is THE most stupidest update, why not make another defense to piss off all your fans? (insert middle finger here)," said another user. Others called it "just so lame".
Some fans have commented that the new Air Sweeper blows away the balloon traps that have been put up.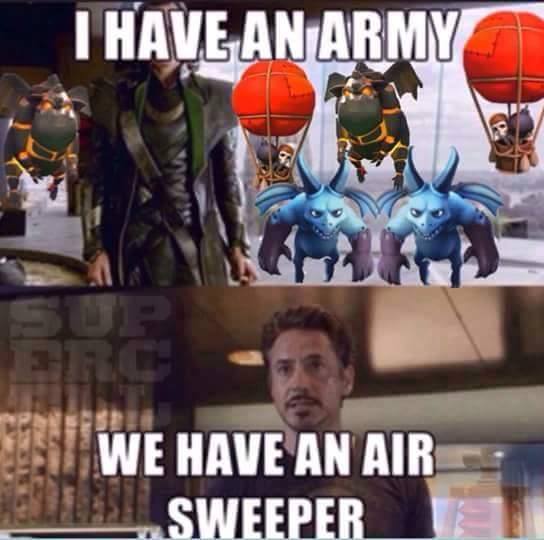 However there were a few comments that supported the new update. "Nice air sweeper defense, forced all troops back my xbow on fire," wrote a fan, while another added, "Air sweeper is awesome."
Another Facebook user, Kingcraft Plays, had a piece of advice for those who did not like the new air defense unit. "You guys need to quit complaining. "Air attacks aren't dead they just had to nerf them so it actually requires skill to 3 star with them. Besides, the air sweeper only has 1/8-1/4 of a circle that it can shoot in. Modify your attack strats and get over it," he said. Another user demanded Supercell to "Bring back elixir wall upgrade."
Others had some suggestions for the next update too. "Please make an update that walls don't cost so much gold. The upgrade given with the cost available isn't balancing."
"Make air sweeper hidden... so that you will not know the direction where it will attack you," added another.
Errors in the Update?
Some players have reportedly had issues downloading the new update, but it happened to be a simple issue of not having enough space in the mobile phones or tablets.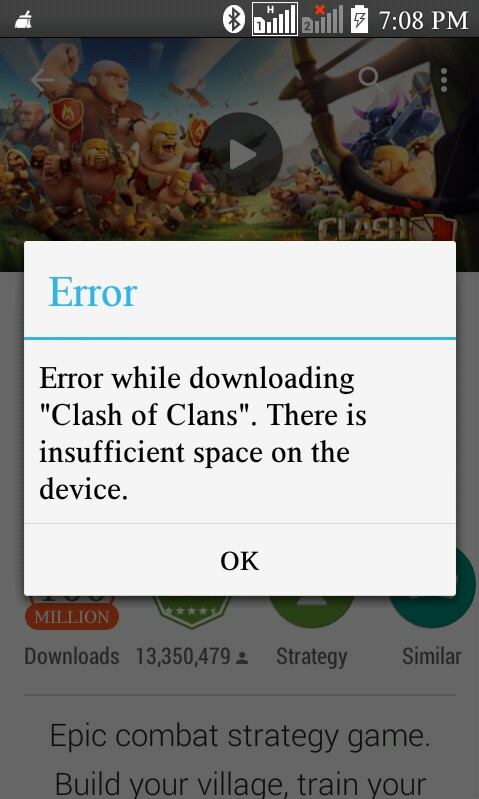 Players are advised to Go to Settings > App Manager > Google Services > Uninstall Updates. They also need to clear the cache and remove useless applications on the mobile phone. They can also try uninstalling the game and installing it again. They can try either of the fixes or try all of them.
Related
FIFA 16: Release Date Already Leaked out? Here are the Dates
GTA 5 PC: Rockstar Says Cosmetic Mods 'Not Bannable Offense'
Pokemon Omega Ruby and Alpha Sapphire: Tyrunt Event; Pokemon Shuffle
Pokemon Rumble World: Additional Passwords Revealed for Pumpkaboo, Zoroark and More
Clash of Clans Servers Take Maintenance Break; Bug Fixes Updated, iOS Loading Issues Fixed
Clash of Clans February Update: Players Can Opt in or out of Clan Wars; Patch Notes Released
Clash of Clans: Winter Update Released, Full Patch Notes; Game is Back Online after Maintenance
Clash of Clans Halloween Update: Increased League Bonus and War Loot Details; Complete Compilation of All League Bonuses