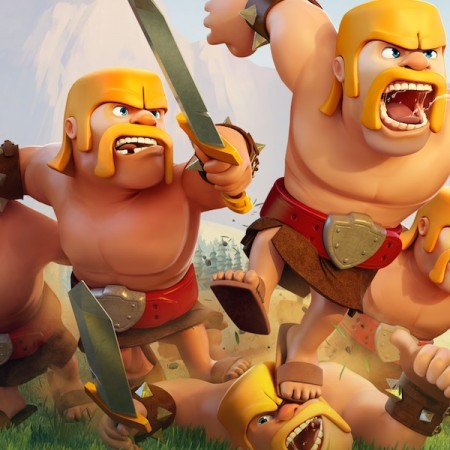 Clash of Clans, the strategy game for mobile platforms from Supercell has organised a Caption contest for the game that generated good fan comments.
The company has also rolled out the rules for the Clash of Captions contest that wants fans to submit some "clever, funny, or thought-provoking caption."
The winner of the contest could bag around 2,000 gems in-game. Here are the rules (Forum):
Rules:
Must be 13 and over to enter
Each participant can submit one entry per poster. However, each participant is only eligible for one gem prize. You cannot win more than once.
Plagiarised entries will make you ineligible for this contest
You must submit via Facebook, Twitter or Instagram using the #ClashOfCaptions hashtag. Entries elsewhere will not be considered.
You must provide our village and clan name with your entry to be eligible to win
No inappropriate or offensive entries will be considered
Supercell employees and volunteer moderators are not eligible to participate
Supercell staff will select winners based on their subjective interpretation of the "best" entries
Below are some of the captions on the Facebook page for Clash of Captions:
Poster 1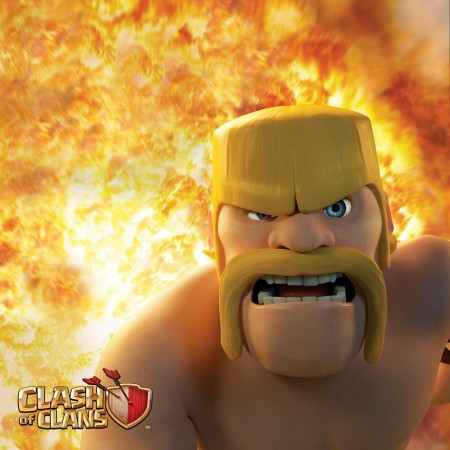 Never. Eating. Taco Bell. Again
Real Men don't look into background explosions!
Your base is next
I'm burning your village, but FIRST, Let me take a selfie!
Don't play with fire
There is a name for people without Mustache....... Women
Told 'em I farted. The Wizards just didn't listen
Poster 2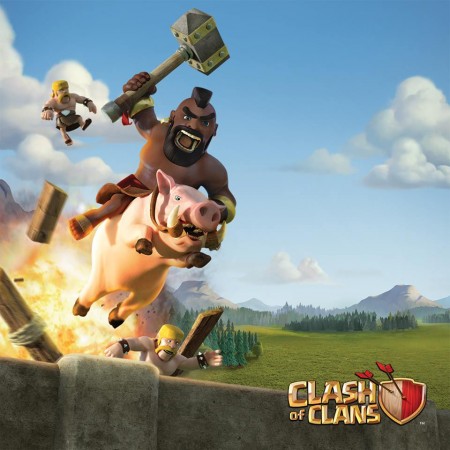 No one's going to try to turn you into bacon now
STOP.... Hammer time
It's a Bird...It's a Plane... NO It's a HOG RIDER
Spread Your Wings and Fly AWAY! Oh! wait, I am a pig, I can't fly
Fear The beard!!!
I Piggy the Fool!!!
If you don't run, i'll turn you into TOCINO !!
Poster 3
Roses are Red, Violets are Blue, if you see my sword, u should see my nipples too
P.E.K.K.A - the lost member of teletubbies
Don't P.E.K.K.A fight with me
P.E.K.K.A-The Mighty BUTTERFLY Slayer
You wouldn't hurt a lady, would you?
Serve and Destruct!
Onward my little butterflies!
Poster 4
I came in like a wrecking ball!!
Heres johnny!
What! The wall was already broken.
Dead man walking!
my ball is gonna blow
This is gonna be a BLAST
Guys I made it!
Poster 5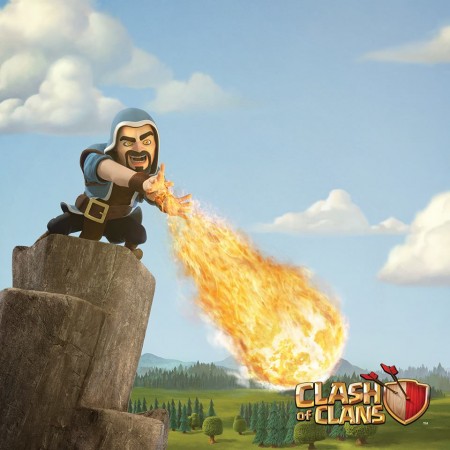 My fireball burns brighter than your future
All those Dragonball Z episodes paid off
Don't get too close to me, I'm too hot
Is that my ex girlfriend.... FIREBALL!!!!
My fireballs destroys all the boys in yard.
Give a man a fire and he will cook for a day. Set a man on fire and he'll roast for a lifetime.
My secret? It's actually burning rabbits. Not fireballs.
Saving on Google+ and iOS
Supercell has asked players to save their game on Google+ or iOS not to lose progress on the village that has been built up after so much of effort.
Players will be able to save game progress on Android devices, Google+ can also be used. In order to make sure the village is saved on Google+ - Go to Settings > tap on Google+ > Sign in.
Later, select the account that you are using. The game will reload itself once you are logged in and the village will be attached to the account, said Supercell on the forum.
iOS Device
To protect a village on Apple devices, Game Center can be used, which is used to connect with friends and challenge other players. This saves the game data, and there will be no loss of progress.
Log in to the Apple ID on Game Center with your ID. Once that is done, launch the game. When the game opens, players will have to get a welcome message with your user name, said Supercell in a post.