Bangaloreans wasted no time in blaming Bruhat Bengaluru Mahanagara Palike (BBMP) when a four-and-a-half-year-old rag-picker from Puttenahalli was attacked by stray dogs recently. But ironically, the citizens are also responsible for the dog menace in the city.
Many are of the opinion that lack of civic sense among the public is a matter of worry.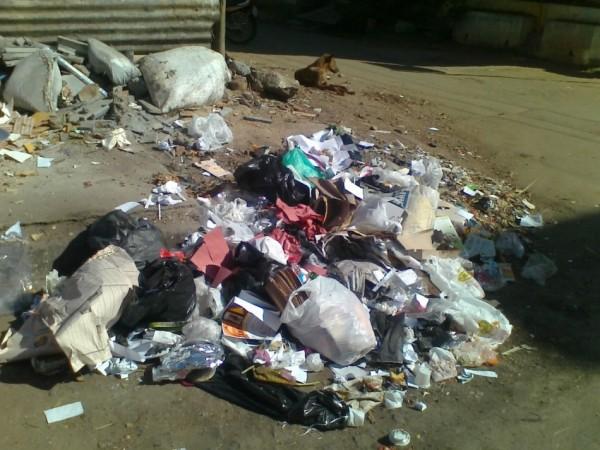 "It is the duty of the BBMP to make sure that stray dogs don't disturb the people. In the meantime, the public should also know that throwing household wastes around attract dogs and other pets. There is door-to-door garbage collection every morning and notices are being put out that a fine of Rs 500 will be imposed if found throwing waste around but people still don't listen," said Avinash, a shop owner in Shanthinagar, Bangalore.
"Throwing household waste in the open is one of the causes of dog menace in the city. I also think leaving sick, ill and mad dogs on the streets is a big worry. They should be treated at veterinary hospitals," said Suparna Chakraborty, an employee at Yahoo.
BBPM opposition leader and Councilor of Sudham Nagar ward Kumari Awayi is of the opinion that banning of illegal slaughterhouses could curb dog menace in the city to a great extent.
"Citizens are also responsible for the increasing population of stray dogs in the city. Illegal slaughterhouses pollute the environment and its remnants become a source of food for lots of stray dogs in the city. So, Illegal slaughterhouses should be banned," said Kumari. She added that some section of the society oppose BBMP's drive to curb the menace.
It may be recalled that many cases of dog bites were reported last year. Two-and-half-year-old Sandeep died of suspected dog bite in Yelahanka early last year. 18-month-old S Prashanto was mauled to death at Bagalur and seven-year-old Manjunath of Ashwathpura also died of dog bite.
With no big measure being taken up by the BBMP to curb dog menace in the city in spite of complaints and the public continuing to throw garbage on the streets in spite of awareness drives, it looks like stray dogs will continue to disturb the public, the public will continue to complain to BBMP and the BBMP will continue to play blame game - with no solution.