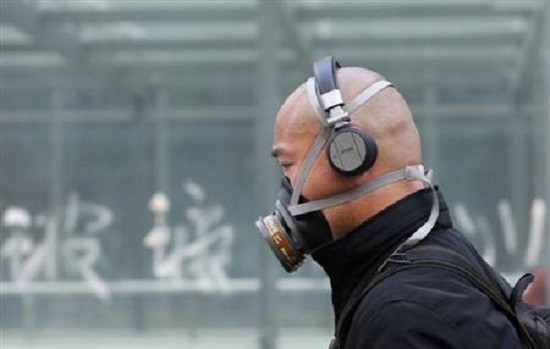 A Chinese man who has been frustrated with having to live in a toxic nuclear winter-like smoggy northern city has sued the government, for failing to curb air pollution, a state-run newspaper reported.
The air pollution in China is so bad now that scientists have been warning that it resembles a nuclear winter, and that the toxic air can wreck havoc on plants and food grains.
Li Guixin, a resident of Shijiazhuang, capital of the northern province of Hebei, has now become the first person in China to sue the government for failing to curb air pollution.
A Reuters report, sourcing the Yanzhao Metropolis Daily, stated that Li submitted a complaint to a district court, asking the city's Municipal Environmental Protection Bureau to "perform its duty to control air pollution according to the law".
The air pollution in China is reaching crisis level, and for the last week Beijing has been shrouded in stinking smog. In a bid to cut pollution, 147 industrial companies in Beijing suspended their production. According to a report in The Guardian, He Dongxian, an associate professor at China Agricultural University's College of Water Resources and Civil Engineering, said that if the smog persists, Chinese agriculture will suffer conditions "somewhat similar to a nuclear winter".
At present, the air pollution situation is said to be bordering crisis level, and recently the Chinese government issued its first ever orange alert - the second most severe code in its pollution monitoring plan - in Beijing.
The particulate matter in Beijing was found to be PM2.5 at a concentration of 237 micrograms per cubic metre, which is nine times higher than the levels recommended as safe by the World Health Organisation (WHO).